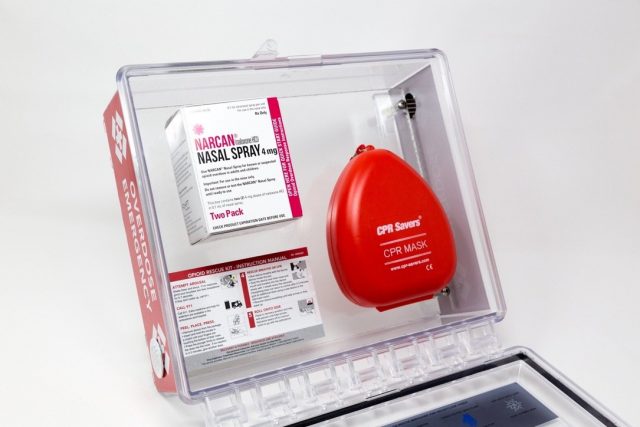 ROSS – Ross county health district is setting up Narcan Boxes for public use all over the area.
The project was paid for by a federal grant
"Keep an eye out for Naloxboxes popping up all around Chillicothe. Our Project DAWN Team and our wonderful partners at ADAMH have begun the process of installing these boxes at local businesses to help make Naloxone more accessible to people in the event of a witnessed overdose," said the Health Department on Facebook.