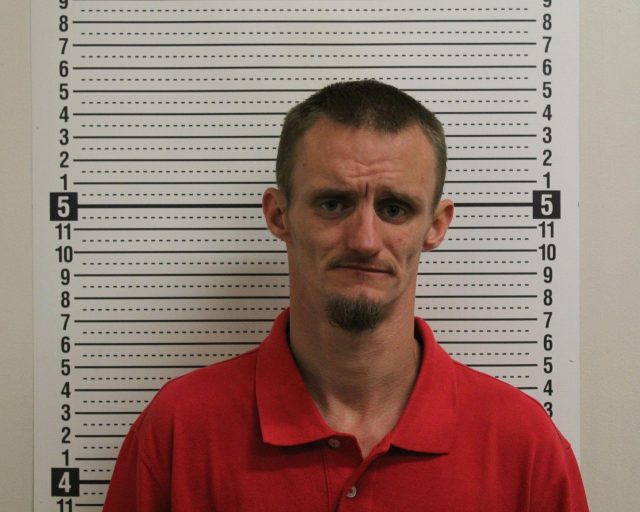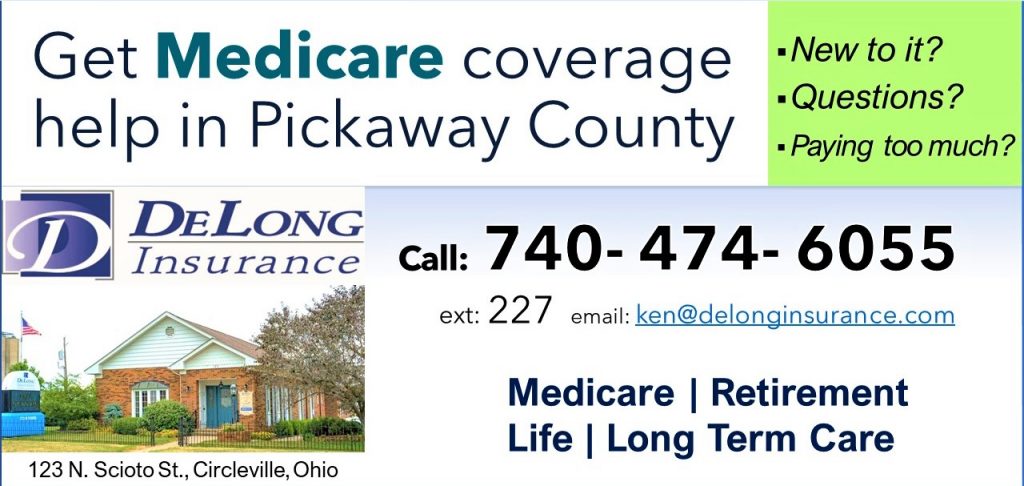 Chillicothe — The August 4th Ross County Grand Jury returned 17 of their 18 cases Friday, with two open for publication. In the other of the two, according to the Ross County Prosecutor's Office:
On May 22nd, a search warrant was executed at 368 East Seventh Street in reference to drug activity.
Several subjects were found inside, including 34-year-old Mark A. Melott of 10960 State Route 772. He was found hiding in a bathroom.
An officer described him as under the influence, blurring his words and having a sleepy demeanor – and Melott said he was sick and did not know what was going on.
In the bathroom, officers found a digital scale, $623 in cash, and bags of suspected drugs.
Those tested out as 1.7 grams of methamphetamine, 1.02 grams of cocaine, 0.45 grams of fentanyl-related compound, and 1.39 grams of fentanyl-related compound plus a Schedule 3 drug.
The packaging of the drugs matched packaging found on Melott earlier in May.
Since he has a prior Ross County Common Pleas conviction on possession of cocaine and possession of drugs, this new charge of possession of fentanyl-related compound and a Schedule 3 drug makes these fifth-degree felonies.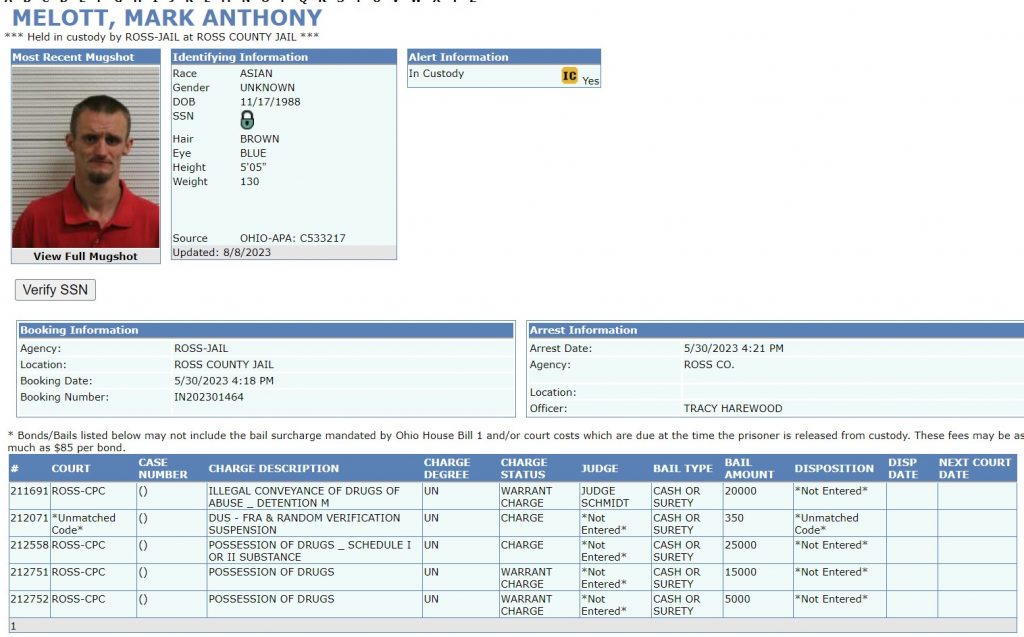 For indictments on aggravated possession of drugs, possession of cocaine, possession of drugs, and possession of a fentanyl related compound, Melott could get up to a year and $2,500 in fines.