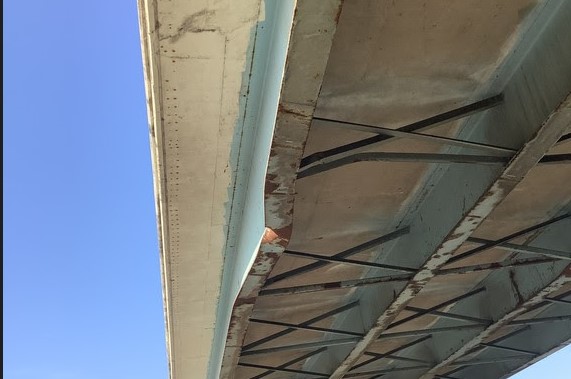 Chillicothe, Ohio (Wednesday, July 13, 2022) – Work has begun on an emergency repair of the Adena Road bridge over U.S. 35. Crews are completing preparations on U.S. 35 Westbound this week.
 The overpass was closed March 29 following discovery that the bridge had been hit in an unreported incident resulting in severe damage to one of the bridge beams. The road will remain closed until repairs can be completed.
The repair is scheduled to take about 3-4 weeks to complete once the project begins. During the project, traffic on U.S. 35 westbound will be reduced to one lane between S.R. 104 and Pleasant Valley Road, and the on-ramp from S.R. 104 to U.S. 35 Westbound will be closed starting July 14.
Adena Road Detour: Traffic can detour via Orange Street, Piatt Avenue, Buckeye Street, S.R. 104, and Pleasant Valley Road.
U.S. 35 Westbound On-Ramp Detour: Traffic will be detoured via U.S. 35 Eastbound to Bridge Street to U.S. 35 Westbound