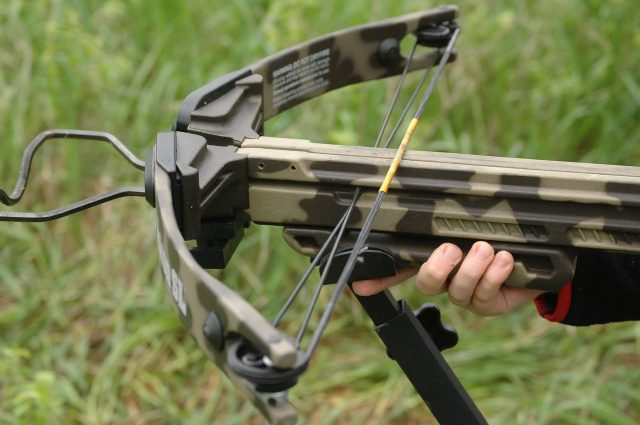 ROSS – A woman reported that an arrow was shot through her window and into her home on Thursday, 12/30/21 now they found that a Christmas present was to blame.
According to Ross County reports on 12/30/21 they were dispatched to Lancaster Road in regards to an arrow that had been shot through a window.
When deputies arrived the homeowner said that she was on her couch when she heard a loud glass break in her bedroom. When she went into the room she found an arrow "bolt" in the wall and her window broken.
An investigation led police to a neighbor who told police that her son got a crossbow for Christmas and was outside shooting. The boy admitted to doing the damage and then leaving the scene because he was scared. He agreed with the neighbor to pay for the damages, and no charges were filed.