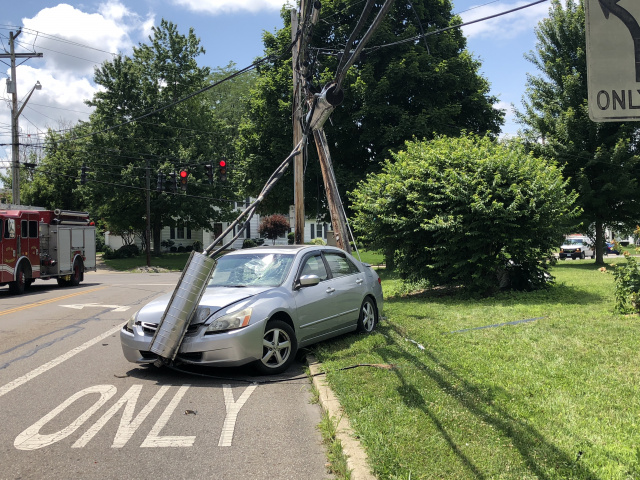 CIRCLEVILLE – A accident occurred around 12:15 at the corner of Atwater and 188 in Circleville today June 26, 2018.  The Silver Honda was heading westbound on 188, lost control of the vehicle when making the turn onto Atwater.  Running into the telephone pole and pulling the telephone and internet cords and breaking the pole in half.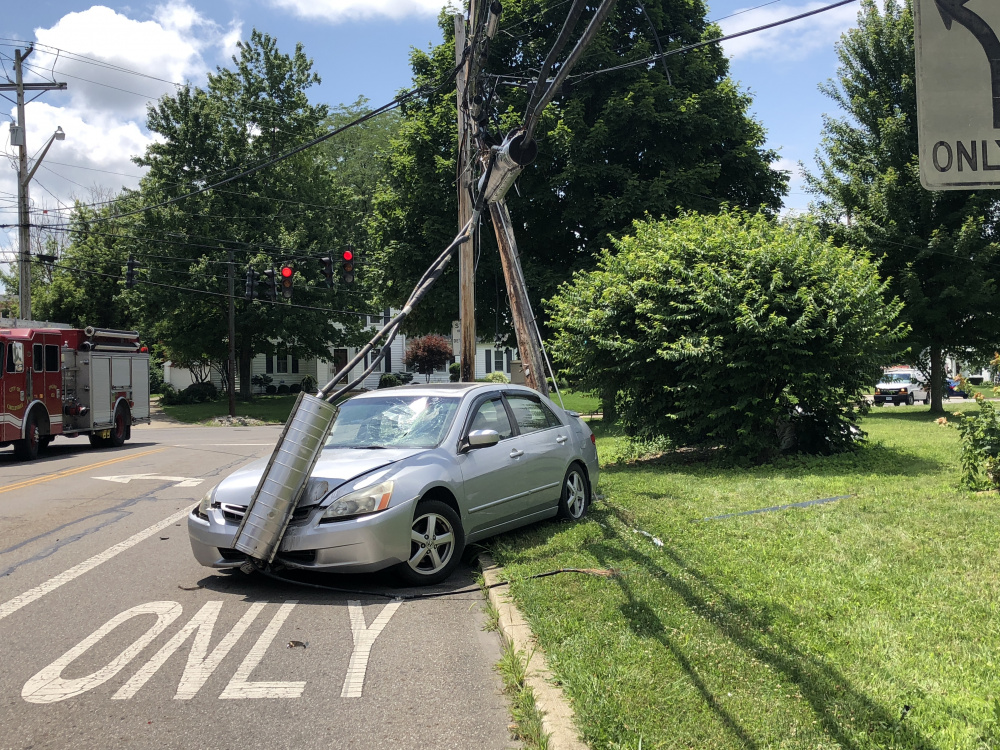 According to Circleville Police, "the driver is a juvenile with his temporary driver's permit, he was driving with his mom when he lost control of the vehicle. When he turned the corner onto Atwater, he accidentally hit the gas instead of the brake."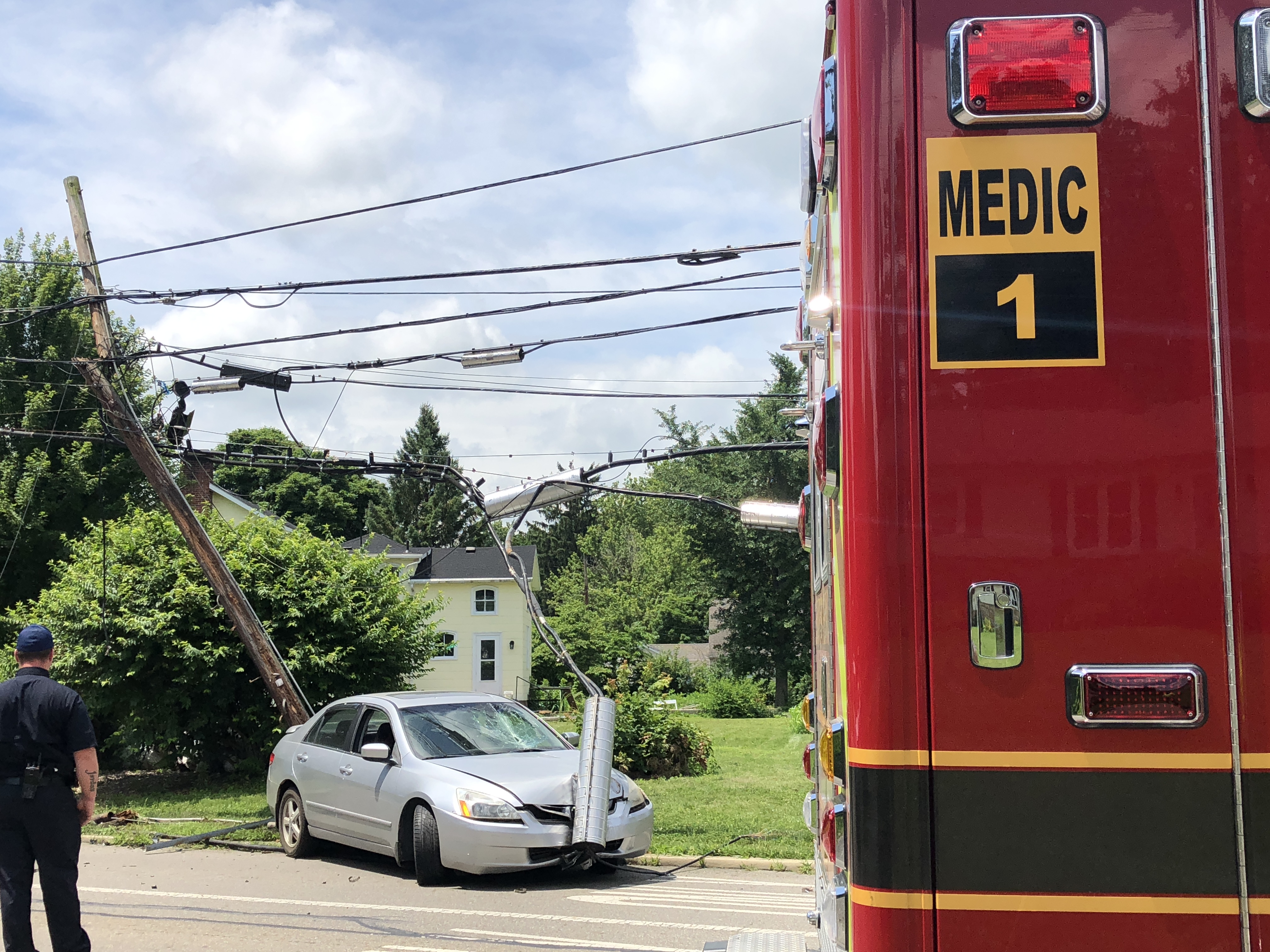 Mom of the student driver said, "it's a learning experience, I'm glad no one was hurt."
According to the local cable and internet suppliers, "because of the accident, there will be an interruption of phone and internet service for about two hours."
Both mom and student driver were released at the scene with no injuries.  Circleville Police and Circleville Fire/EMT were on scene.