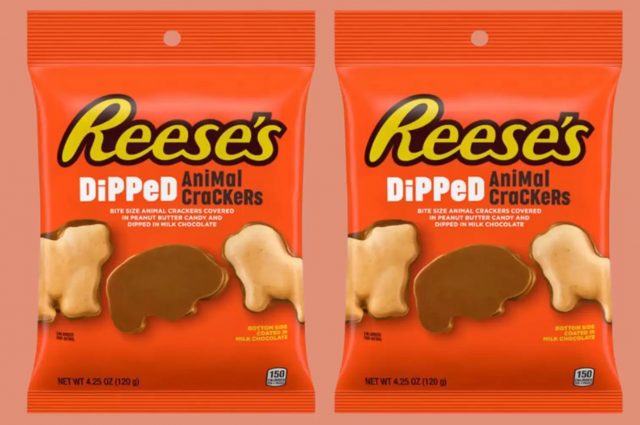 US – Lions, Tigers and Bears Oh My! These new animal cookies are covered with Reese's bagged and ready for your tastebuds.
Herseys has teamed up with animal crackers to offer a new flavor of chocolate on an old-school favorite. These Bite-sized cookies are a treat for all ages.
The 4.25 oz bag of cookies has a 12 count of all kinds of different zoo animals that are entirely coated with candy goodness.
The cookie launched just before the end of 2022 and has hit stores now. See if you can find it.