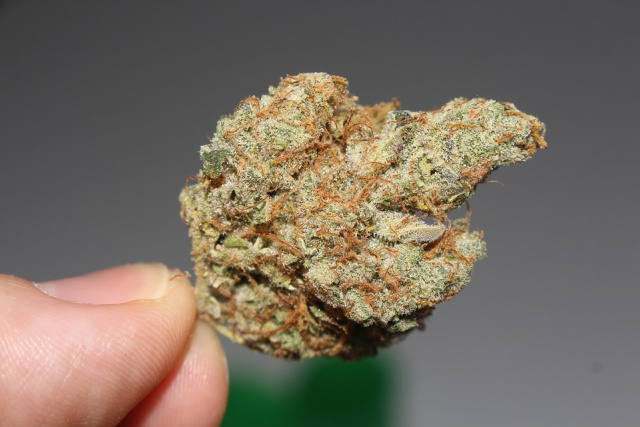 OHIO – The Ohio Medical Marijuana Control Program ("MMCP") is issuing a voluntary product recall on plant material products sold to dispensaries by cultivator, Green Investment Partners, LLC ("GIP"). GIP initiated the present recall and reported to MMCP that certain batches of medical marijuana plant material did not pass all state-required laboratory testing prior to distribution and sale to patients. Specifically, the recalled products do not meet state testing requirements for total yeast and mold. The MMCP is continuing to investigate and will issue an executive summary at the conclusion of the investigation.
AFFECTED PRODUCT:Product Names: Tangie Power plant material for vaporization
Purchase Dates: November 29, 2022 – present
Cultivator Name: Green Investment Partners, LLCProduct ID:M00000280205: Tier 2 Vap – Hybrid – 23.3 – 0 – Tangie Power – 2.83M00000280207: Tier 2 Vap – Hybrid – 23.3 – 0 – Tangie Power – 14.15Affected Batches:1A407010000300D0000133611A407010000300D000013362Affected Product Sold at the Following Dispensaries:
MMD.0700063 Sunnyside CincinnatiMMD.0700061 Sunnyside NewarkMMD.0700002 Sunnyside WintersvilleMMD.0700062 Sunnyside MarionMMD.0700036 Verdant Creations ColumbusMMD.0700093 Ethos Ohio (formerly About Wellness Ohio) LebanonMMD.0700046 Pure Ohio Wellness DaytonNo reports of adverse reactions for this product have been reported to the MMCP at this time.
Patients who have purchased the recalled product should stop using it. All unused product should be returned to the dispensary where purchased. Returned products will not count toward a patient's 90-day possession limit. For more information on returns, please contact the dispensary where the product was purchased.
Anyone who thinks that they may be experiencing serious or life-threatening issues should seek immediate medical attention. Patients are reminded that any adverse reactions should be reported to the MMCP toll-free helpline (1-833-464-6627).