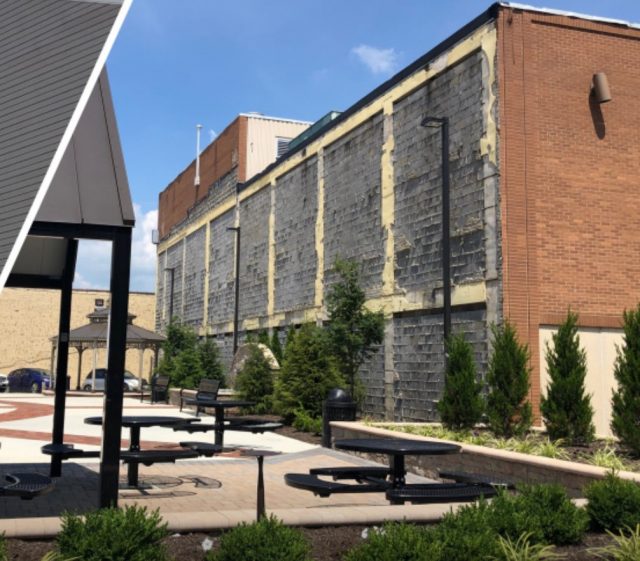 CIRCLEVILLE – Two proposals to, "beautify and benefit" downtown Circleville is in limbo after pushback from the BZA (Board of Zoning Appeals), and that may affect an important wallscape in Downtown Circleville Pumpkin Park
If you live in a local historic district, you are bound by a local design review to follow the regulations of the historic preservation commission regarding the external appearance of your home. Any additions or changes you want to make to your home have to comply with the rules. In these cases, you must go in front of a Historical review board and your changes have to be approved. This extra step in these historical areas is to preserve the character of a historical district and maintain values.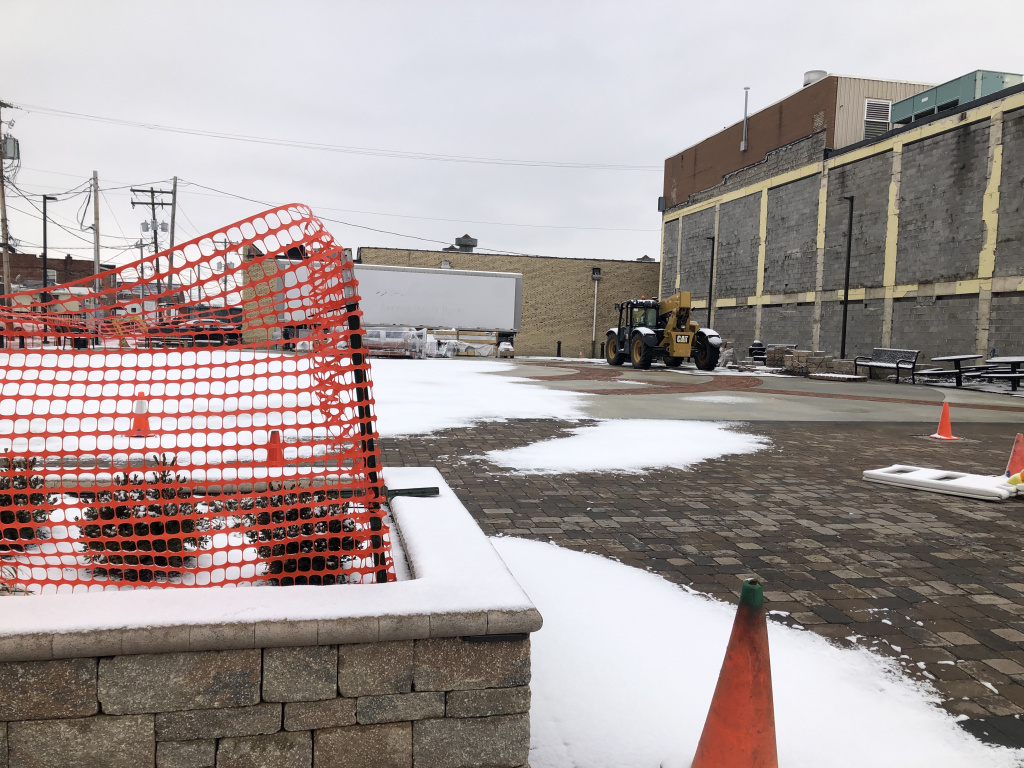 The argument with the BZA for both murals is on the size, and height placement of the wallscape. When the Pumpkin show park mural wallscape was put into place it was passed by the Board of zoning appeals unanimously two years ago, but now that Ohio Health Berger wants to replace the aging and damaged sign they have to have another variant, this time through the newly formed BZA.
This hasn't been the only thing that has held up both wallscapes, they also had to propose the variant to a newly populated Historical review board for a Certificate of Appropriateness. Last week they were both passed through that board, but they are waiting for their second meeting with the BZA.
The first meeting was put on hold because of arguments of not having a Certificate of Appropriateness and some adjustments to height arguments and resubmit.
Ohio Health Berger said that if the variant isn't approved they will most likely take the wallscape down due to the slowly degrading condition of the material. If the company removes the wallscape it would reveal what most in the Circleville area asked to cover up in the first place, an ugly wall.
The company that owns the building has told the City of Circleville that they have no plans to fix the exterior wall of the building.
During the meeting representative of Ohio Health Teratia Welsh said that they partnered with Pumpkin show Inc. to put the wallscape in Pumpkin show park to beautify the area, and that's the plan here also working with Richies New York Deli also.
"Partnering with Richie's Deli and other local businesses to better the community and demonstrate our support is a top priority for Ohio- Health," stated Tim Colburn, President of OhioHealth Berger Hospital. "This mural is a great tribute to many key community assets here in Pickaway County."
One BZA board member said about the Pumpkin show park wall, "that covered an ugly wall, and there's another ugly wall in town (meaning the wall at Scioto and Main Street in Downtown Circleville) that this member would pass a variant in a second on."
Verito owner of New York Deli responded almost immediately that, he has taken care of his building preserved it and now he's trying to improve it further, and because it's not "falling down" he's not entitled to a variant?
Verito told Sciotopost that he lost sleep overnight and that he's taken a big risk with thousands of dollars on the line for something that will benefit everyone. "My hope is the charity component will have a ripple effect to keep the beautification efforts of our town alive and growing."
The final BZA meeting for these wallscapes is planned for Monday at 7 pm 127 South Court Street.