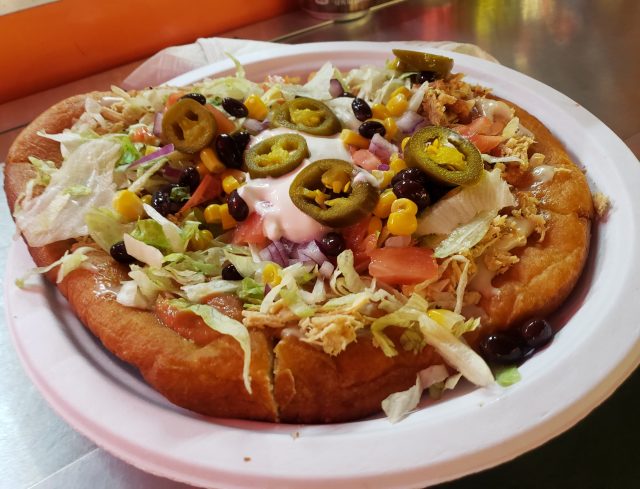 There's no denying we had a chilly start to the pumpkin show season this year. But if you're like me, and not even sub-40 temps can quell your enthusiasm for Pumpkin Show Fare, there are plenty of eats worth braving the cold for.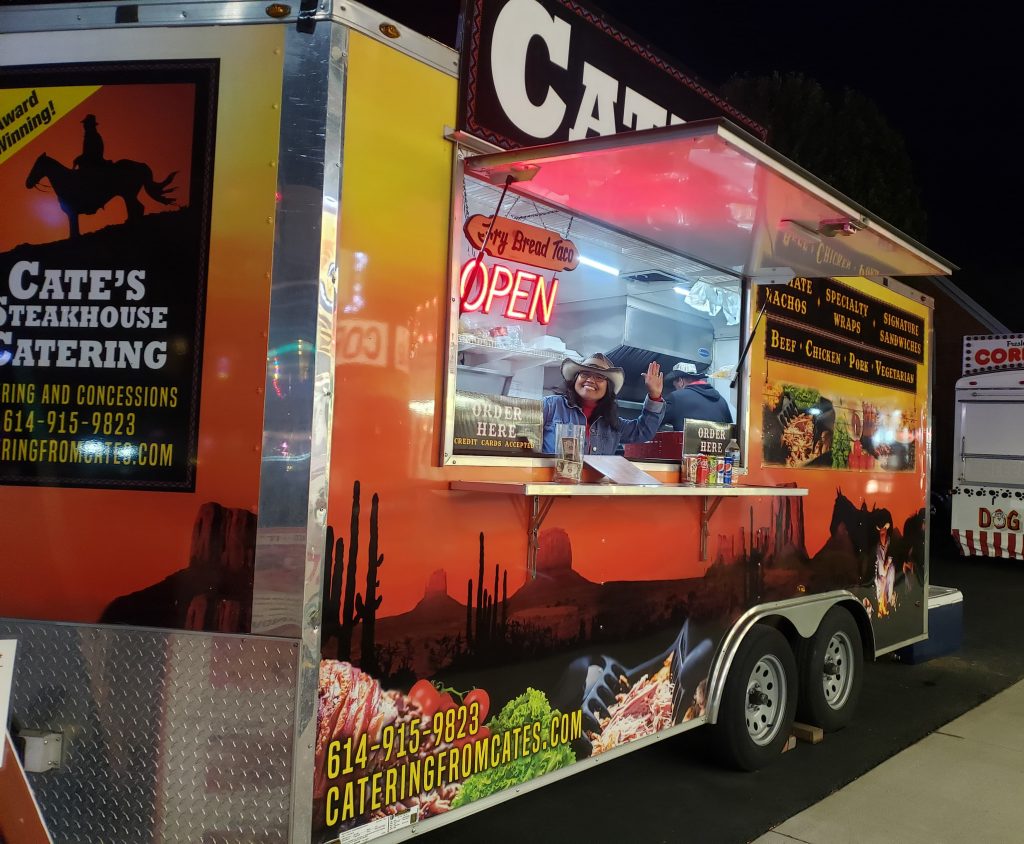 Or, of course, take note, and grab these goodies as the week warms up.
On the corner of Court and Watt I found Cate's, where I tried the first fry bread taco of my life. It surely won't be my last.
Enormous enough to share (you won't want to) this delicacy starts on a base of fry bread that was insanely delicious all on its own – lightly crispy and then melt in your mouth. Its smothered in your choice of toppings (we chose them all) and meat. Then you pick from half a dozen sauces for a final drizzle of flavor. It was so, so good.