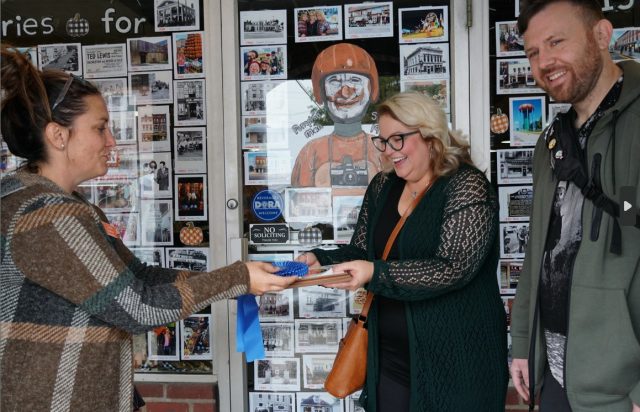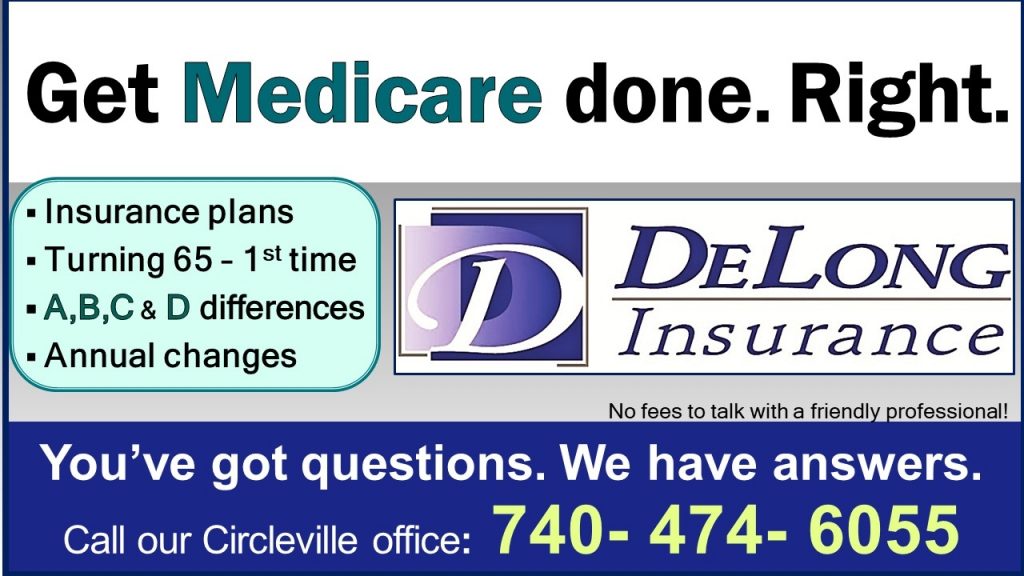 Pickaway County – The Color Bar located on West Main Street in Circleville won this year's coveted "Best Decorated Window" from Pumpkin Show Judges.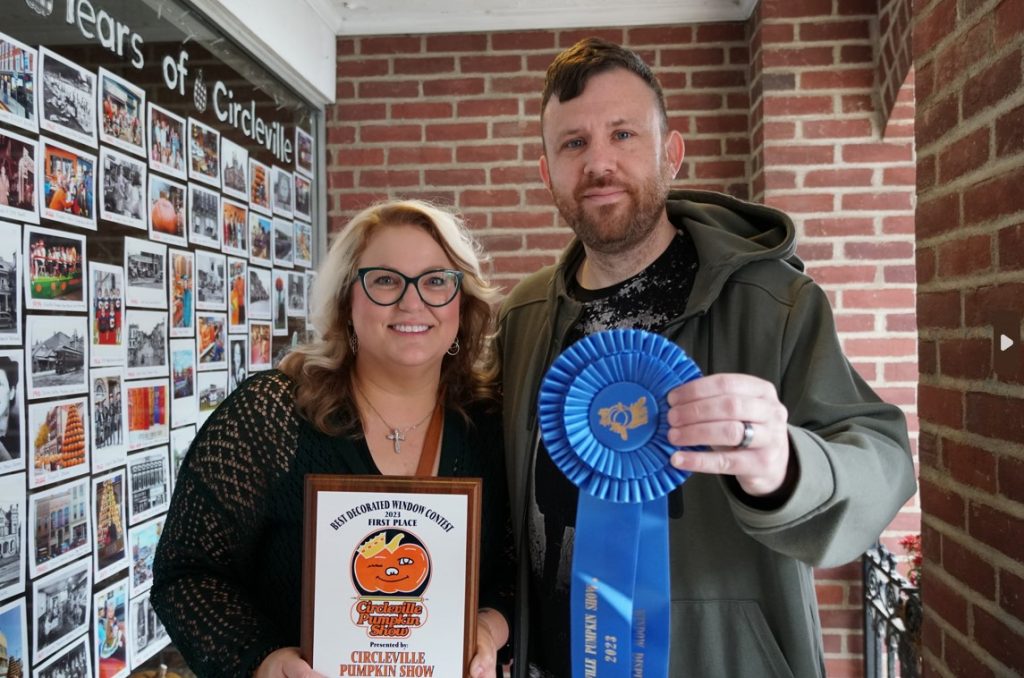 This year's theme was "My Home Town." The Circleville Pumpkin Show invites local businesses to participate in the window and/or storefront contest to jazz up the Circleville downtown and add fun to the area for thousands to see. There are a few rules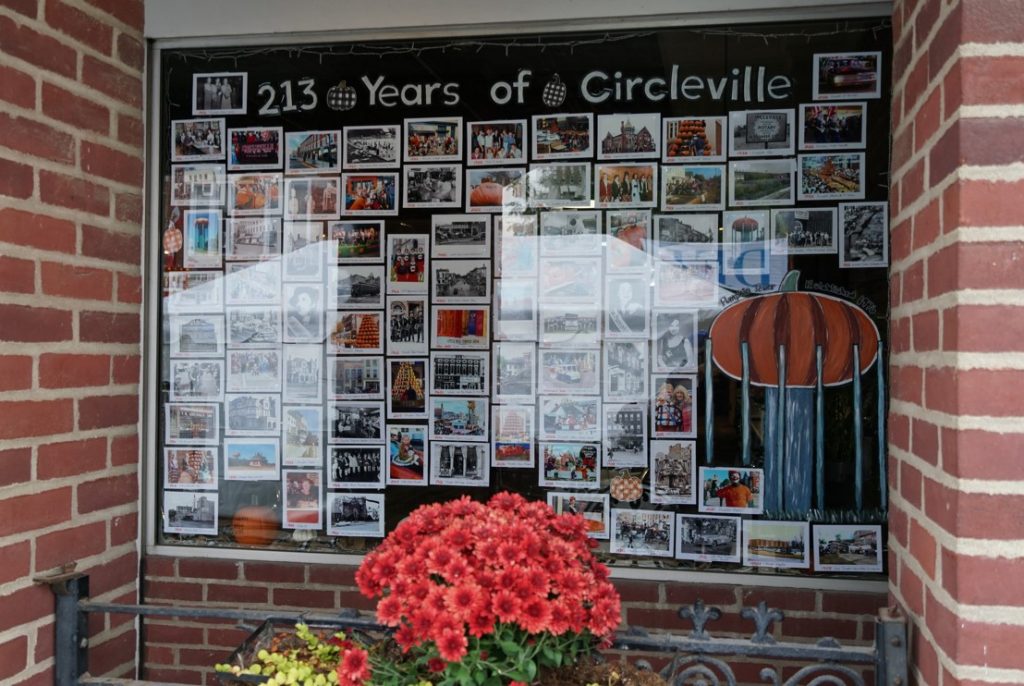 RULES:
• Any Circleville downtown business, located within the boundaries of North: Ted Lewis Drive; East: Washington Street; South: Mound Street; and West: the railroad tracks, may participate
• All windows MUST include at least One live pumpkin to be considered
• Professional window trimmers cannot be used
• Prizes will be awarded to the top three best windows in Retail or Service
• For safety and security purposes, ONLY windows will be accepted into the contest. No outdoor decorations will be judged.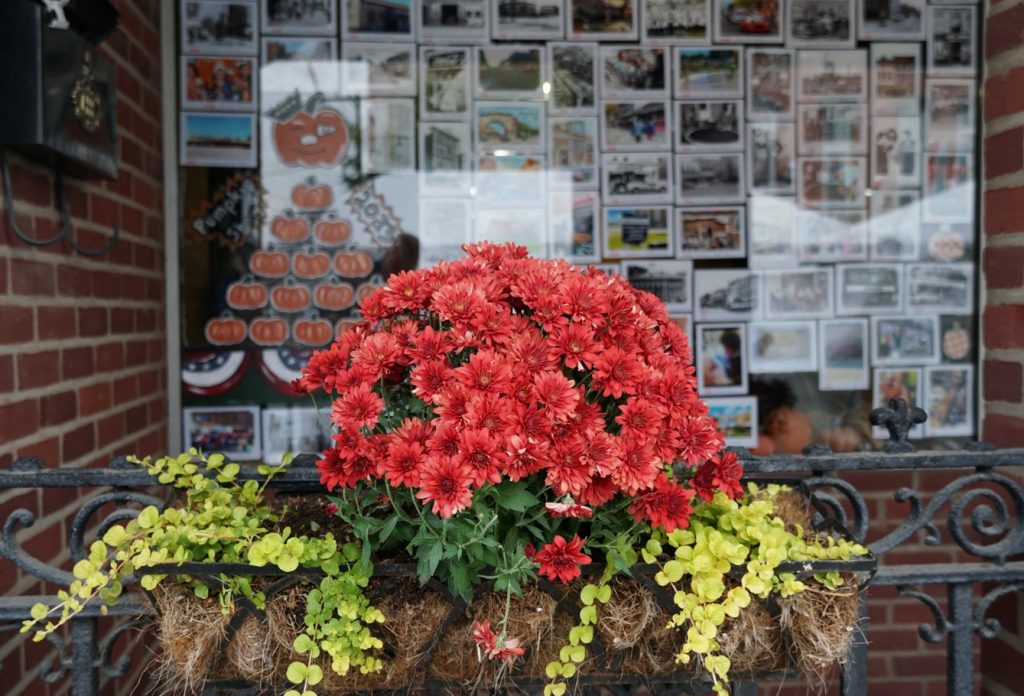 Karie and Aaron Holbrook from the Color Bar took the contest seriously and worked on their window for several months.
"There are 213 photos on our windows, that represent the Pumpkin Show and 213 years of Circleville," said Karie, " We used photos from lots of different places found them online, went to the Geneology museum, and contacted friends and family."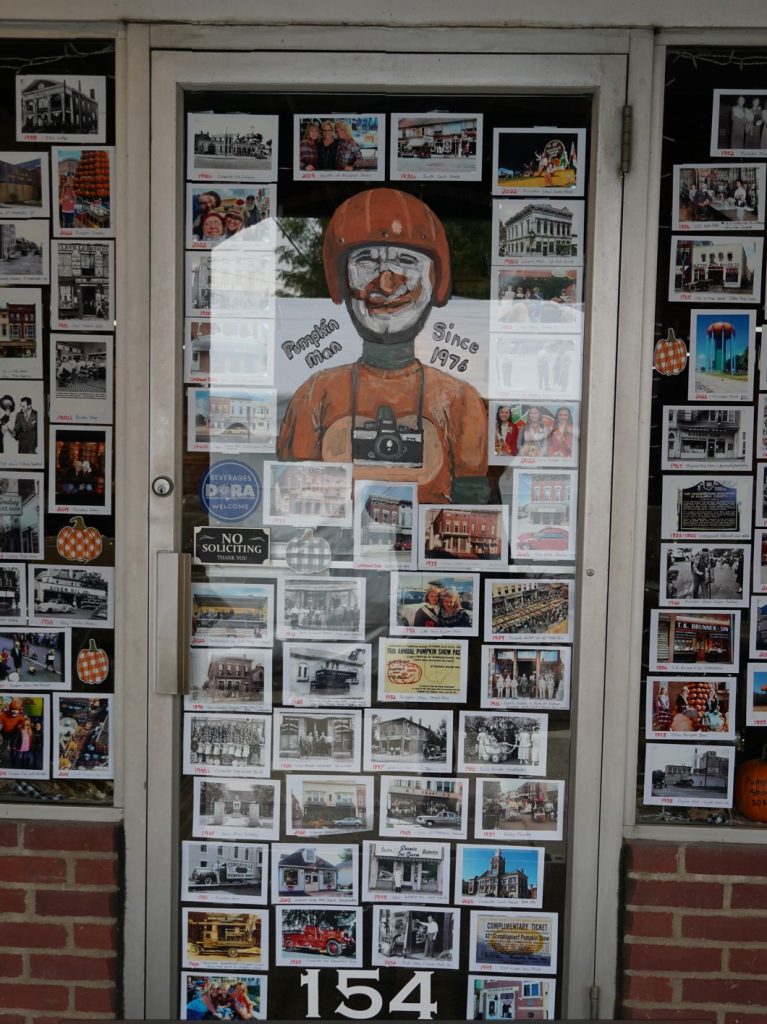 In the middle of the photos was a hand-painted figure of the Pumpkin man done by her husband Aaron. who went the the Art Institute in Pittsburg.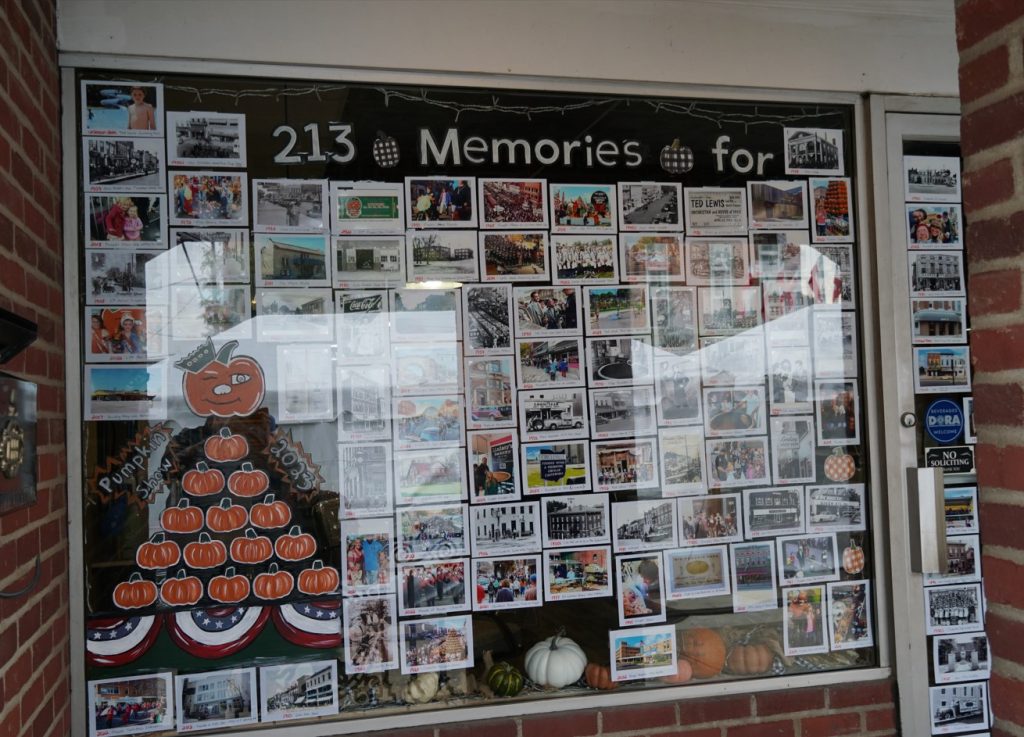 According to Holbrook, this idea was years in the making and months in the execution
"We've actually thought about doing this for a couple of years and just didn't have a theme for it. This year was perfect with the theme of my hometown. The photos were collected and of course, everything was marked with a description, printed mounted, and then had to be placed on the window in the right order with past and present represented throughout the piece, it took months. To make it even more personal we used Pumpkin Show photos from all of the people who work at the Color Bar, we stalked their profiles and grabbed photos with permissions of course."