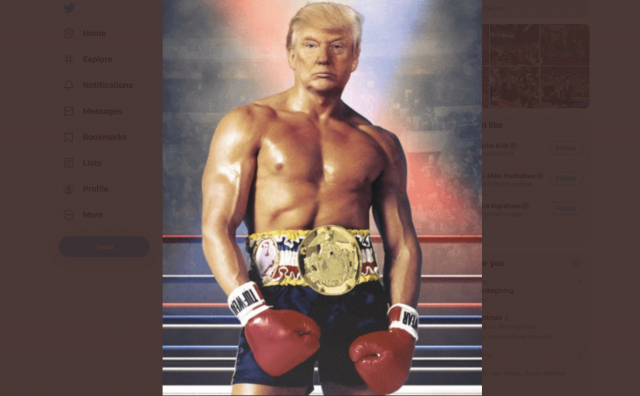 WASHINGTON – President Trump is honestly writing the book on being President and Trolling twitter, with some of the outlandish comments, and opinionated posts that Trump posts sometimes even in the early mornings of the day, today is no exception
Trump took to Twitter twitter today to maybe break the internet with a single photo of his head superimposed into the poster of 1982 Rocky III poster. Trump gives no explanation for this or any comment just the photo.
Reactions to the photo have been both positive and negative with Trump supports loving the poster and negatives from the opposite.
— Donald J. Trump (@realDonaldTrump) November 27, 2019