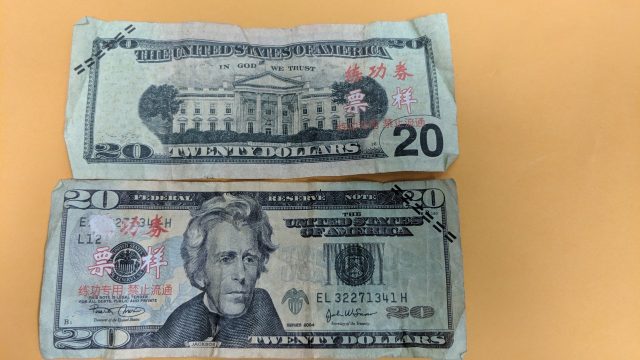 OHIO – Police are reprinting more and more use of "movie prop" money being used as real legal tender at various locations.
"We want to make sure that our local businesses and anyone selling items on social media are aware of this scam going on. There is a large amount of counterfeit money being circulated in town. The money is called "Prop Money" and can be bought on the internet. There are a couple different variations that can be found but the one pictured one is what we are seeing mostly. Please note the Chinese writing and the black dotted lines on the corners. Criminals will fold the corners to hide the dotted lines. If you see these bills or know who is passing them please contact local police.
We have added another picture where they have used white out, bleach or erased to lessen the obvious Chinese writing.