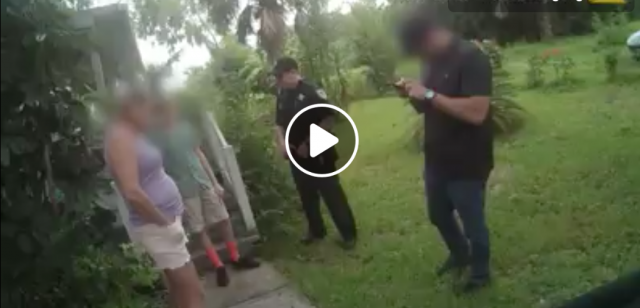 Florida – Police arrested a young boy after sending a threat of mass shooting to a friend on a gaming platform.
A student from Seabreeze High School was arrested recently after posting a comment on a video game chat platform.
The comment was:
"I Dalton Barnhart vow to bring my fathers m15 to school and kill 7 people at a minimum"
The comment was reported to the FBI, and the FBI contacted us.
The name "Dalton Barnhart" was fake, and the young man responsible for the comment insisted it was a joke.
"Joke or not, these types of comments are felonies under the law. After the mass violence we've seen in Florida and across the country, law enforcement officers have a responsibility to investigate and charge those who choose to make these types of threatening statements, said Police.
During the interview mom of the boy said he's just a little boy and kids say things like that. The officer responded that some of the mass shootings that have happened all over the country were from underage kids.
Mom during the interview did say that she did in fact own a gun in the home.
Do you think officers are going to far or do you support this decision?