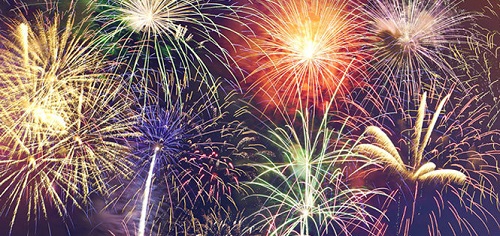 Staff Reports
CIRCLEVILLE – A fireworks display will light the skies of Circleville for the first time in many years tonight beginning at 10 p.m.
The display will be launched from the Pickaway County Fairgrounds and is organized through the American Legion Post 134, Circleville. More information can be found on the Fireworks at the Fairgrounds event page on Facebook.
Organizers said the display is free to the general public and can be viewed from anywhere within range of the fairgrounds property on Lancaster Pike.
Residents who wish to view the display at the fairgrounds site are asked to abide by "common-sense" guidelines that respect fellow viewers, including no alcohol and no use of personal fireworks.
The display will be launched from the south side of the track, and the perimeter will be clearly marked and roped off for safety.
It is being presented in cooperation with members of Fayette Fire In the Sky from Washington Court House.
The event is made possible through donations from local businesses and organizations, including:
Gouge Quality Roofing LLC
Berger Health System
The Savings Bank
Ely, Dubos & Stewart General Dentistry
Richard Holmes, Roundtown Taxi
Buffalo Wild Wings
Knights of Columbus
Manchester Hill Winery
Mitchell House Bed & Breakfast
Pickaway Dems – Citizens In Action
R&M Tires
Holiday Inn Express
Maggie & Me
Chipotle
Subway
Lindsey's Bakery
Sally Beauty Supply
Maurices
Bob Evans
Pickaway County Democratic Party
JB's Charge-N-Start & Marine Parts LLC
Cristy's Pizza
Wagner's Flowers
Walmart
Please note, this list may not be complete at time of publication.
A number of private donors also contributed to the cost of the display through direct donations or through purchases from an online auction held by organizers in recent weeks.
This article originally appeared on The Pickaway News Journal