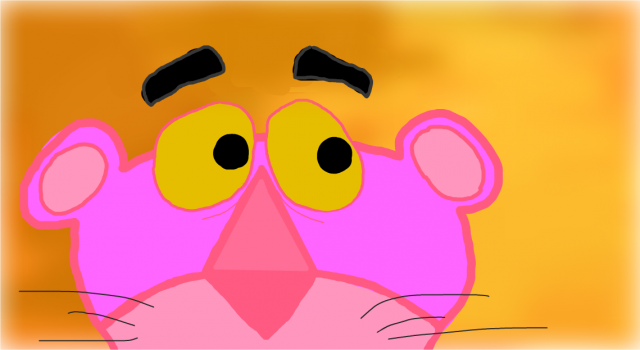 CIRCLEVILLE – As you make your weekend plans, we definitely recommend planning a trip to
Roundtown Players this weekend, especially if you are in need of a good laugh and knee slap. Director Randi Morgan and her cast of 22 present a hilarious and terrifically ridiculous show that most folks are going to love.



Per the RTP website-
"The world's most unusual criminologist, Chief Inspector Jacques Clouseau—a role originally created by Peter Sellers—fights for his life and for the future of all mankind in the most bizarre and dangerous caper of his brilliantly successful and utterly clumsy career. Paul Dreyfus, once his long-suffering boss, now turned into a raving lunatic, holds the world at bay with the ultimate weapon, the Doomsday Machine. Dreyfus is out to get Clouseau, the man whose undeserved success has driven him crazy, and he threatens to vaporize continents if the nations of the world don't deliver Clouseau to him—alive or, if at all possible, dead! Blissfully unaware that the army of deadly assassins is gunning for him, or that the beautiful girl who seeks him out is a Russian agent, Clouseau incredibly stumbles and slips by every attack. However, the world is running out of time because the increasingly frustrated Dreyfus, doodling with the Doomsday Machine, is running out of patience. At the critical moment, it suddenly appears that Clouseau is finally running out of luck."

Show dates-
February 28 th , 29 th , March 6 th , and 7 th @ 8:00 pm
March 1 st @ 2:00 pm
Reservations may be made through the box office phone- 740-474-5856
Tickets may be purchased online:
https://www.eventbrite.com/e/roundtown-players-presents-the-pink-panther-strikes-againby-william-gleason-tickets-95103845161
Pink Panther Characters:
Clouseau, Chief Inspector of the Surete Reggie Allison
Francois, Clouseau's Driver Scott Seymour
Cato, Clouseau's butler Donnie Love
Dreyfus, former Chief Inspector; arch-enemy Peter Graybeal
Dr Duval, Dreyfus' psychiatrist Della Layton
Drummond, Scotland Yard Inspector Susan Love
McLaren, Scotland Yard Inspector Julia Weller
Dr. Fassbender, Inventor of the Doomsday Machine Kenneth Laux
Margot, Fassbender's daughter Chloe Funk
Olga, Russian agent & Clouseau's love Megan Gotham
Jarvis, Fassbender's butler Matthew Nicklas
Mrs. Japonica, Fassbender's maid Sage Brandum
Mrs. Leverlilly, Fassbender's housekeeper Angie Cupp
Mrs. Bullock, Fassbender's Cook Megan Gotham
Mrs. Shork, Fassbender's Gardener Della Layton
Mrs. Stutterstutt, Fassbender's Beekeeper Lisa McNeary
Tournier, bank robber Scott Seymour
Hindu Harry, Dreyfus' gangster cohort Caleb Layton
Cairo Fred, Dreyfus' henchman Carter Leiterman
Inmate, "Indian" inhabitant of insane asylum Sage Brandum
Orderly, at insane asylum Caleb Layton
Orderly, at insane asylum Carter Leiterman
Waitress, Oktoberfest and assassin Sage Brandum
Assassins (Italian, Polish, Japanese, Chinese Bailey Burke, Carter Leiterman
Mexican, Swedish, Nigerian, Arabian Gena Mayhew, Angie Cupp
Donnie Love, Scott Seymour
Caleb Layton, Susan Love
Chuck, head waiter at Mirage Club Scott Seymour
French Woman, in cafe Lisa McNeary
French Man, in cafe Scott Seymour
Waiter, in cafe Matthew Nicklas
Messenger, bearer of news for Clouseau Julia Weller
Desk Clerk, in German Hotel Chloe Funk
Desk Clerk, in German Hotel Lisa McNeary
German pretzel girl Sage Brandum
Pink Panthers Ryleigh Bragg
Bailey Burke
Kelsey Cupp
Kairi Gotham
Olivia Layton
Gena Mayhew
Roundtown Players will be presenting readings from America's original suffragists.
Audience members will enjoy readings from works and letters of Susan B. Anthony and
Elizabeth Cady Stanton.
This event will take place March 14 th at 2:00 pm, in the RTP auditorium.