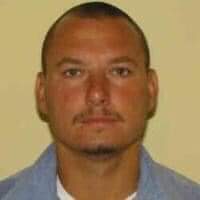 Pike County OH- Sheriff James E. Nelson reports, on Thursday, 08/20/2020 at 1143 hours, Raymond Nutt Jr was arrested on multiple, Felony Warrants for Domestic Violence, Assault and an ODRC, Probation Violation.
Pike County Dog Warden, Deputy Tilley responded to the area of Germany Rd in reference to a dog complaint, when he observed a known male to have felony warrants, Raymond Nutt Jr, asleep in his truck.
Deputy Tilly advised the office and Cpl R Cottrill, along with ODNR Officer, responded to the scene. Raymond Nutt Jr was taken into custody and patted down for officer safety.
A large amount of drugs and cash were seized from Mr. Nutt's front pocket and entered into evidence. Future charges may be filed, pending the results of chemistry tests performed on the evidence submitted.