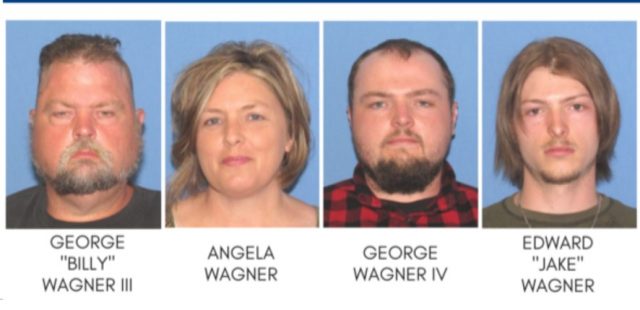 PIKE – George Wagner stood trial over the April 2016 murders of eight members of the Rhoden and Gilley families in a mafia-style murder.
Wagner IV faces 22 counts including eight counts of aggravated murder with death penalty specifications, aggravated burglary, conspiracy, tampering with evidence and forgery.
Wagner's brother, Edward "Jake" Wagner, and his mother, Angela Wagner, have already pleaded guilty to taking part in the conspiracy to murder the eight Rhoden and Gilley family members over their desire to obtain full custody of the then two-year-old daughter Jake shared with victim Hanna May Rhoden
"We promised the victims' families that the day would come when this case would be solved, and today is that day," said Governor Dewine "The indictments allege that these suspects developed a calculated plan to execute the victims in the middle of the night and then carefully cover their tracks. Their alleged plan was sophisticated, but not sophisticated enough for our team of investigators and prosecutors."
On the morning of April 22, 2016 family members found Chris Rhoden, 40 his cousin Gary Rhoden, 38 dead in a mobile home on Union Hill, Chris Sr ex-wife Dana Rhoden, 37, and children Hanna Rhoden, 19, and Christ Rhoden Jr. 16 shot in the head in their sleep. Down the road Clarence Rhoden, 20, and their fiancee Hannah Gilley, 20 were also found shot dead. Lastly, Kenneth Rhoden, 44 was also shot dead in his camper just down the road.
Today George Wagner will be sentenced you can watch it here