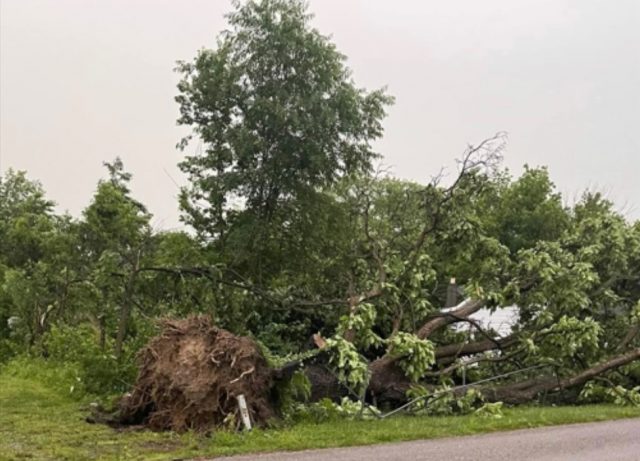 Pike – Bainbridge Fire department released a report on the tornado that touched down in the Cynthiana area of Pike County that National weather confirmed today.
The Bainbridge Fire Department received reports of a possible tornado touchdown with damage in the Cynthiana area of Pike County on 6/13/22. While en route to the scene fire command verified a probable tornado was on the ground and requested activation of the tornado sirens & mass notification system despite no current tornado warning.
Fire Department personnel manually activated the tornado sirens upon visualization of a probable tornado. Fire crews established an incident command post at the Perry Township Hall for the duration of the incident.
Fire command worked with emergency management officials to manage multiple minor incidents in the area. Upon arrival to the Cynthiana area crews found multiple downed trees and power lines. Residents reported minor structural damage. A primary and secondary storm assessment was completed.
Today the national weather department confirmed that an EF-1 tornado touched down in Pike County on Monday, June 13, in this area. It travelled for two miles on the ground it was around 200 yards in width and around 90 mph.
There were no injuries and no missing or entrapped persons.
This is the fourth confirmed tornado in the Monday weather system. Three other tornadoes touched down across Morrow, Knox, Richland, and Ashland counties.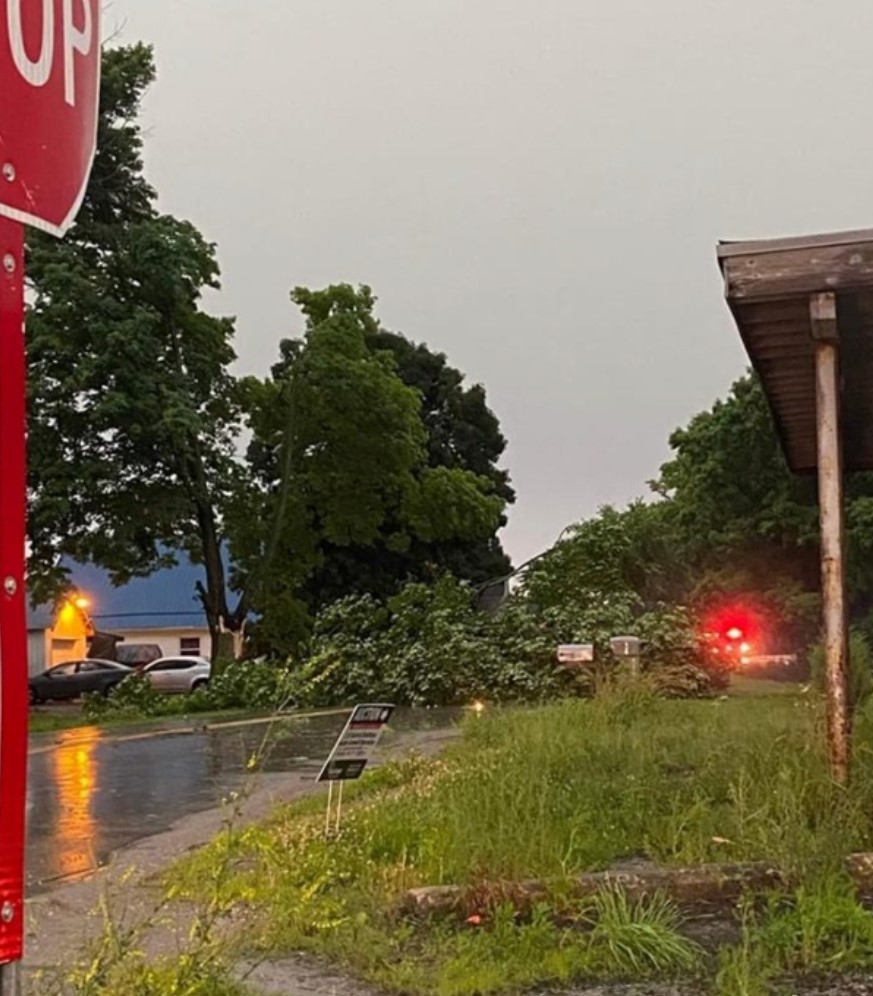 The National Weather Service storm survey teams are currently assessing the damage
Nine firefighters were on the scene of the hazard Engine 801, Engine 802, Brush 804, Rescue 805, Medic 818, & Command 819.