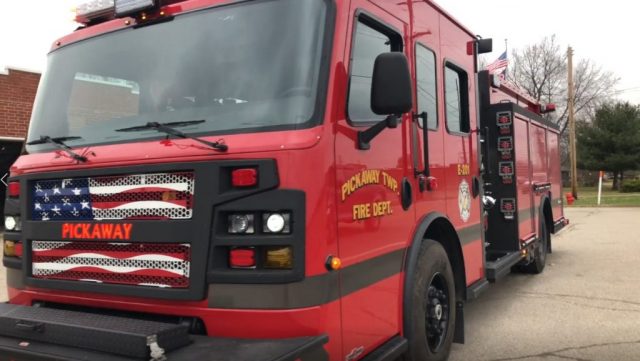 PICKAWAY TOWNSHIP – Pickaway township released their 2021 year totals and the numbers keep going up.
This year the township reported that they have had a total of 1,801 runs Fire 348 and Emergency squad – 1453. That's a total of 4.9 runs per day for a volunteer department. This is a heavy increase, according to their post, this is an increase of 500 runs a year from five years ago.
Constantly on scanner traffic, we hear mutual aid called for the department. Moreover, Pickaway Township handles calls not only south of Circleville but also North of Circleville.
"We are the busiest fully volunteer department in the tri-county area. Our members are not paid by the hour. Our members when they are available, sit on station to await emergency calls. Runs will increase as years go on. We want to thank our volunteers who dedicate their free time to sit on station to await the calls. We also would like to thank our neighboring departments who assisted us during this busy year, said Pickaway Fire department.