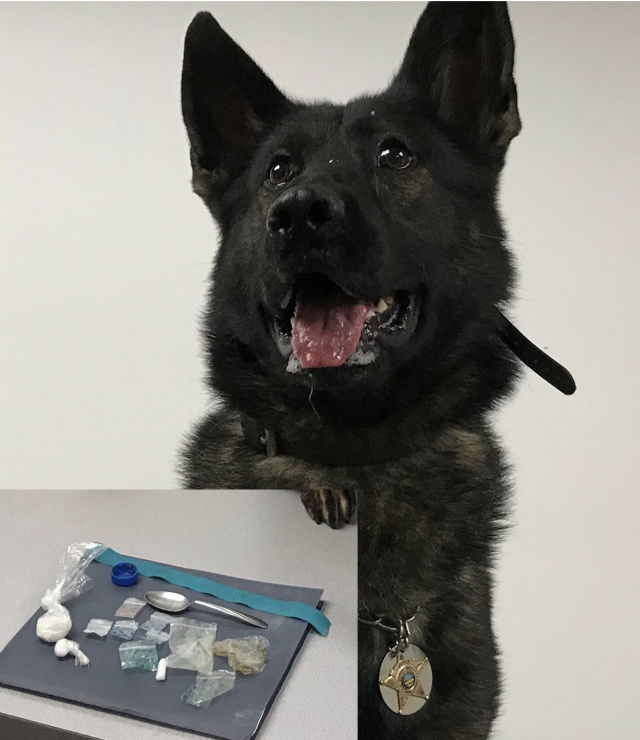 PICKAWAY – Today is national dog day and how fitting that Pickaway County Sheriff K9 Joris gets a trafficking bust.

Joris and Cpl. Stephen Harger found 16 grams of methamphetamine and 1 gram of heroin during a routine traffic stop today. Two males in the vehicle were charged with Possession and Trafficking in drugs. A female in the vehicle had a felony warrant out of Hocking County. All three were transported to the Pickaway County Jail. Cpl. Harger and Joris were assisted by Deputy Joseph Hugus.
Sheriff Arrested Ashley Taulbee, Jeremiah Holdren and Thomas Green on the above charges.