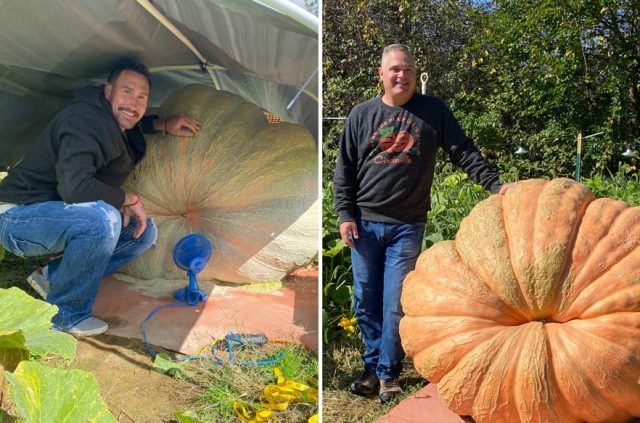 CANAL WINCHESTER – Two Pumpkin growers are battling it out over this year's crown to be the 2021 Circleville Pumpkin show winners, and they are almost neighbors and good friends in Canal Winchester.
Steven Thornhill a new 3-year grower stunned Pumpkin Show 2020 with a 1644 pound pumpkin winning 3rd place last year. Thornhill said that he put the seed from that pumpkin right back into the ground to grow a massive Pumpkin that he says is bigger than last year.
We visited his patch on Sunday and he pointed out the similarities between last year's pumpkin and this year's.
"Last year we are positioned to be fifth in the line because we measured smaller but the pumpkin was thicker than people expected, and the weight put us in third. I put last year's seed back into the ground because there are studies that say that a seed grown in an area grows better the second season because of the genetics," said Thornhill.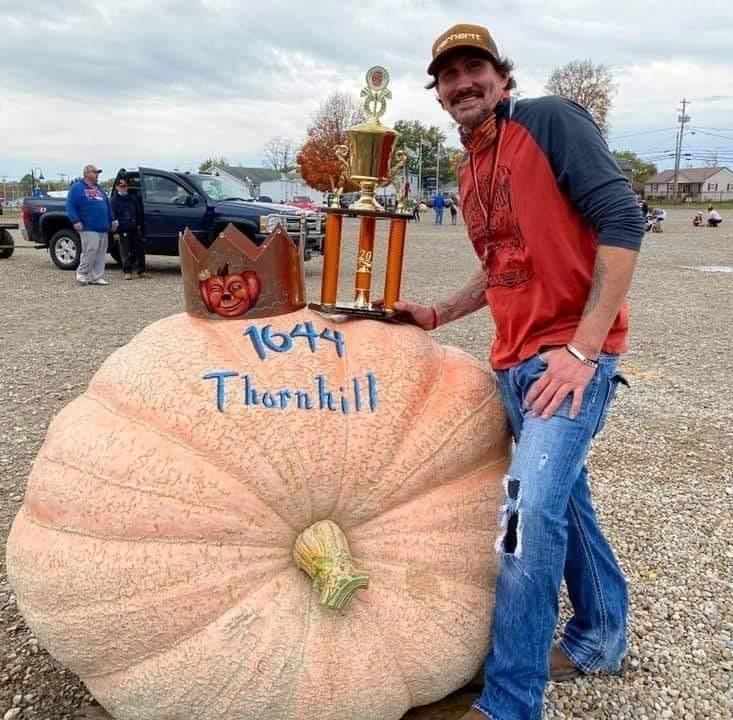 Thornhills 2020 Pumpkin only weighed 111.5 pounds less than Dr. Liggett's winner at 1755.5.
"That small amount of weight could be just a few days' growths, said Thornhill, "I haven't had any issues with this pumpkin this year it has just grown and grown, I'm excited for weigh-in and I wish John and others good luck."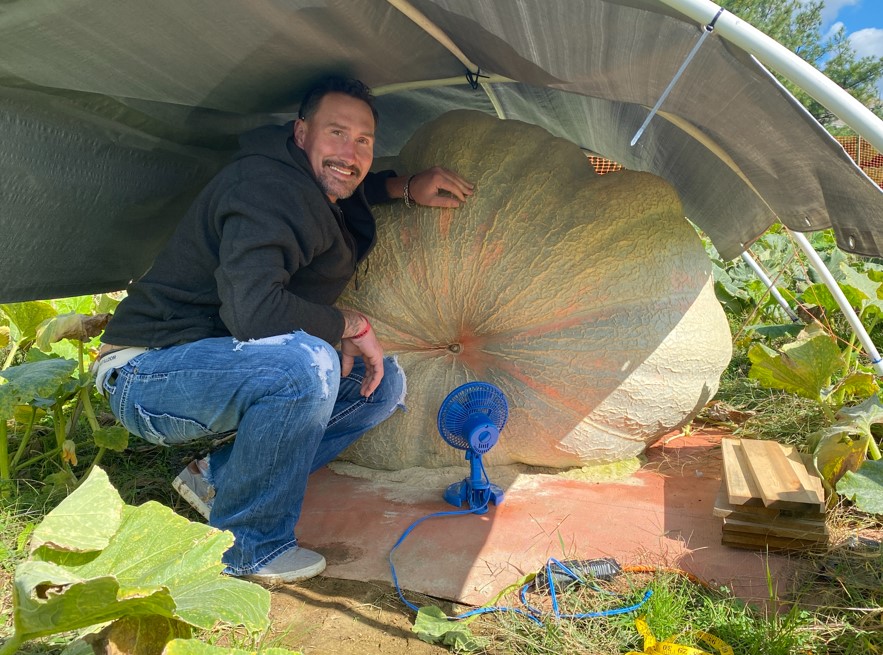 A second Giant Pumpkin just five minutes from Thornhills home is owned by John Pritchard that tells a similar tale of comradery with the pumpkin growers.
Pritchard also has a huge Pumpkin that has been tapped to be the possible winner, he says that a lot of the help has come from other local growers.
"Thornhill and I are in competition but we also are helping each other out. He came over and built my pumpkin canopy and we are harvesting our pumpkins together this week. That's how it is with the local growers we all work together and share knowledge and support each other."
Pritchard said that he acquired his seed from Belgium, and this is his six-year growing, two years in the 1990s, and the last four years.
"I liked the genetics of this pumpkin, I did my research looking for a diamond in the rough type seed one with good genetics that would be enjoyable to grow.
Growing these types of pumpkins is fun, relaxing until a few weeks before when you know you have a show pumpkin. Worrying about what happens if the stem has issues or disease. I've found myself out here a lot these past weeks checking on her.
I love to see the kid's faces when they see these giant pumpkins it's great, "about fifteen neighbors have come over to check out the growth."
Pritchard graduated OSU with a degree in agriculture and says he's been around plants all his life, he also managed golf courses. Now he's a lawyer but said he still likes to grow stuff.
"It's a funny combination of Lawyer and Agriculturist but that's life I guess."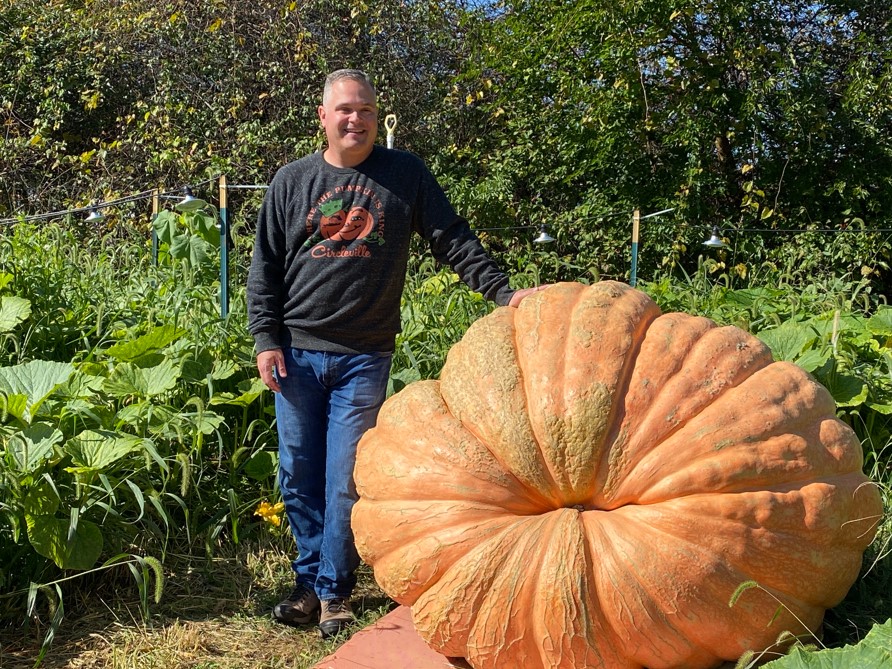 "When I started growing in the 1990s the big growers in the area were Dr. Liggett, Buddy Conley, and John Pontius. Sadly two of those people are gone now but they shared knowledge with us and help grow our interest in this. We all help each other like they did we all text and talk. Thornhill came and put up my cover this year and helped me with a few things and I'm probably the biggest competition to him this year.
That's how it is though a friendly competition, pushing the bar forward and aiming to break that 2,000-pound pumpkin."
Both Pritchard and Thornhill's giant pumpkins look about the same size to this untrained reporter's eyes. They both have their eye on the prize and are excited for this year. Neither has won the Pumpkin Show first place.
Dr. Liggett told Sciotopost that he had an early issue with the stem of his pumpkin and will turn in a pumpkin but it will not touch the size of these two. The Dr. is excited for either of these two growers to possibly win being their first crown.
Dr. Bob and Jo Liggett won the 2020 Pumpkin show with a 1755.5-pound pumpkin, they also holds the largest Pumpkin at the Circleville Pumpkin show at 1964 pounds.