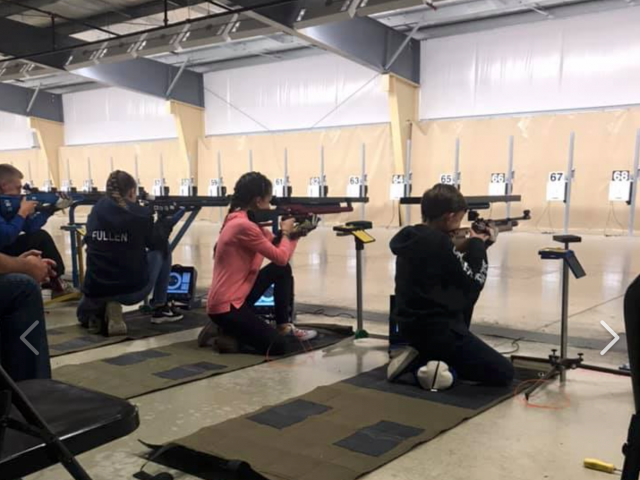 PICKAWAY – Pickaway Diabolos edged out Hazel Green NJROTC 864 to 853 last week in the National Air Rifle League. With the win, Pickaway Diabolos is in sixth place within their 'Junior Rifle Club' conference.  They currently have a 1 – 0 record. Pickaway Diabolos was led by, Lola Pisanek who shot a 229. The remaining contributing members were Kaitlyn Fullen, Gwen Hite, and Conner Capwell. Pickaway Diabolos is from Circleville, OH, and is coached by Patrick D. Cherry.
Hazel Green NJROTC currently has a 0 – 1 record. After the loss they are in ninth place within their 'Navy Jrotc' conference. Hazel Green NJROTC was led by, Elias Brady who shot a 234. The remaining contributing members were Kymberly Clark, Madison Ion, and Jagger Thurman. Hazel Green NJROTC is from Hazel Green, AL, and is coached by Larry Schultz.
Next up Pickaway Diabolos will compete against Northwood AJROTC from Shreveport, LA. Northwood AJROTC currently has a 1 – 0 record. While Hazel Green NJROTC has a bye week.
Box Score: http://www.orionresults.com/team/GamePage.aspx?MatchID=1.1.914329323.1
Pickaway Diabolos team page: http://www.orionresults.com/team/LeagueTeam.aspx?TeamID=1257
Hazel Green NJROTC team page: http://www.orionresults.com/team/LeagueTeam.aspx?TeamID=1294