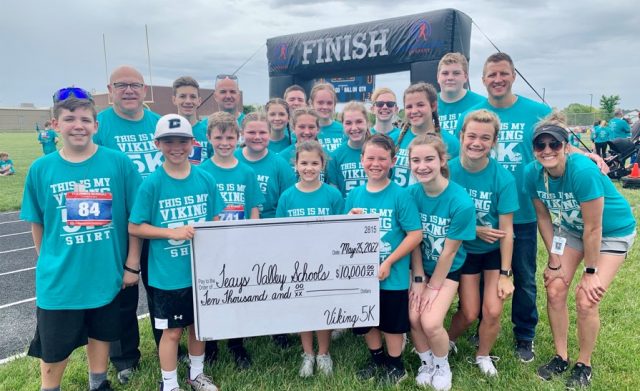 PICKAWAY – Kids were able to give back to the community today during the 7th annual Viking 5K
Scioto Elementary School and Teays Valley West Middle School held their seventh annual Viking 5K on May 25, raising $10,000. Each year, students wrap up the school year with this event, which has raised money for various local charities, families, and schools.
This year, the funds raised will be used to build an outdoor learning space that will be shared by the two schools. 
"We are grateful for the continued support of the Scioto and West families every year. This event continues to grow and I am excited about the positive impact we make every year through the funds raised," Scioto teacher and event founder Betsy Richards said.