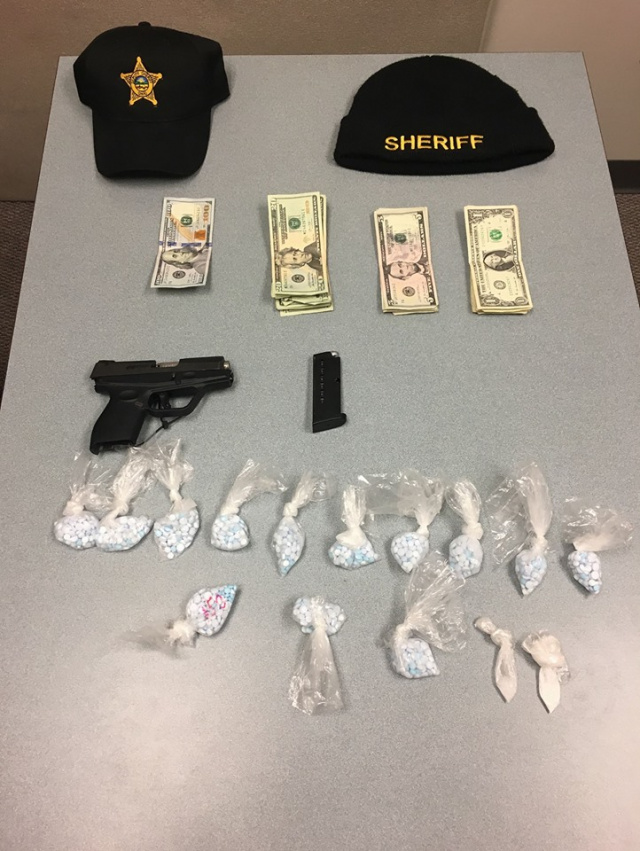 On December 27, 2017.
According to Pickaway County Sheriff Robert B. Radcliff on December 26, 2017 his Deputies along with South Bloomfield Police Department arrested Johnny R. Wellman, 32 years old out of Columbus, Ohio. Johnny R. Wellman was identified, pulled over and arrested on an outstanding Felony Warrant out of Pickaway County Common Pleas Court.
During the arrest process Johnny R. Wellman was found to be in possession of over 1,300 30mg Oxycodone pills, a stolen firearm and other suspected narcotics that will be tested at a later date. Mr. Wellman also had over $400.00 cash on his person. On top of the warrant Mr. Wellman also was charged with Possession of Drugs Schedule I or II, Receiving Stolen Property, Having Weapon While Under Disability and Aggravated Trafficking in Drugs.
The black Ford Fusion that Johnny Wellman was in, was driven by Stephanie R. Palmer, 32 years old out of Obetz, Ohio. Ms. Palmer was charged with Complicity to Trafficking in Drugs.
Both Johnny Wellman and Stephanie Palmer were taken to the Pickaway County Jail and the case remains under investigation by the Pickaway County Sheriff's Office.