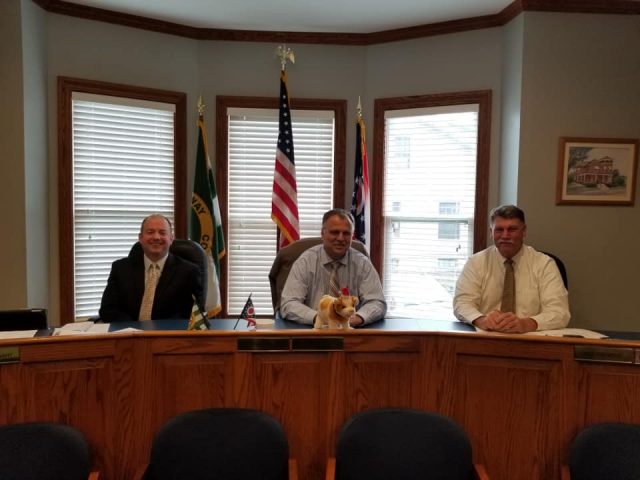 PICKAWAY – Pickaway County Commissioners made a move today to rescind a state of emergency declaration that was passed nine weeks ago.



This move goes with todays orders from Gov. Dewine to allow most of the last group of buisnesses to open that were forced closed by orders in March. Aquariums, Art galleries, Country clubs, Ice skating rinks, Indoor family entertainment centers, Indoor sports facilities, Laser tag facilities, Movie theaters (indoor), Museums, Playgrounds (outdoor), Public recreation centers, Roller skating rinks, Social clubs, Trampoline parks, and Zoos.



During the regular scheduled public meeting Pickaway County Commissioner President Harold Henson said this is a necessary step forward in the County's resumption of daily operations after dealing with the COVID-19 pandemic. "Nine weeks ago, the County implemented emergency measures to ensure the safety of our citizens and the continuity of government activities due to the projected impact of the COVID-19 virus," Henson said. "As the State continues to roll back their Public Health Orders on limiting services and issues new guidance on moving forward, we felt it prudent to show the citizens of Pickaway County that we support their own efforts at returning to normal by rescinding our declaration."
Although normal activities are resuming across the County, the Commissioners encourage residents to continue to follow the protocols for hand-washing and social distancing which can help prevent a spike in the number of cases. "Although the immediate threat has diminished, we will continue to monitor the situation through the County Emergency Operations Center and implement immediate emergency actions should the need arise," Henson said.



Gov. Dewine also made a statement on openings on May 10th, "As I've said, Ohioans are able to do two things at once. We can continue to limit the spread of COVID-19 while we safely reopen our economy. It is up to each of us to do what we can to keep each other safe and choose to keep six feet of social distance, wear masks, and maintain good hand hygiene." said Governor DeWine. "The threat of COVID-19 remains and while it's our responsibility to keep each other safe, business owners and employees should do their part to ensure customers visit safely, by cleaning and sanitizing surfaces regularly."
Dewine also said that day camps and residential camps may open at any time. The last group of businesses waterparks, racinos, amusement parks and casinos will open June 19th.