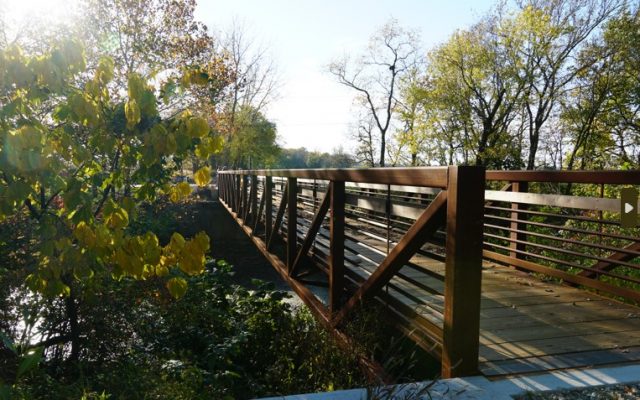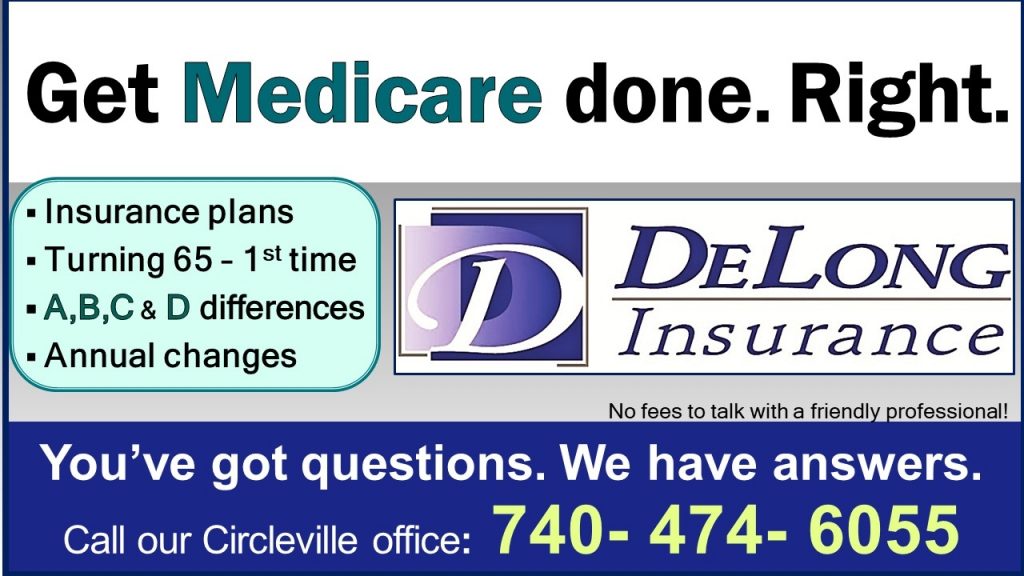 Pickaway County – A plan conceived years ago by the Pickaway County park district to use old abandoned railroad bed to connect Circleville to Willamport with a series of bridges, and pathways for use of walking and biking trails received another part yesterday.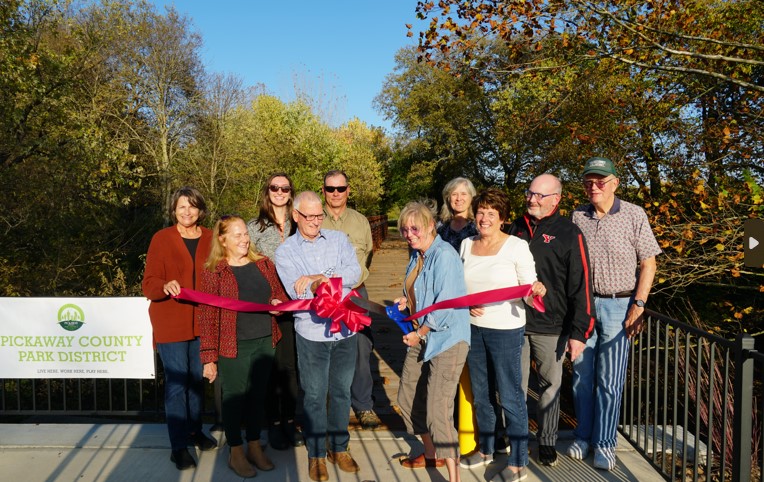 In 2020 Pickway County Parks received a 303,000 dollar grant from ODNR (Ohio Department of Natural Resources), and the park chipped in another 200,000 thousand for a bridge that overpasses part of the Canal just south of Canal Park. The bridge connects the Pickaway trail which is on the west side of Canal to trails that are part of Canal Park.
"Its a half a million dollar bridge, but in ten years or longer no one will care about that cost, but that it's here and will be here for longer than we will be," said Tom Davis Director of Pickaway Parks, "It's a great step helping to get us here (Canal park) into Circleville."
During the ribbon cutting, Davis explained that they are currently working on an abutment across the Scioto River that will eventually hold a bridge that will cross the river into Circleville.
"The abutment across the river is in poor shape and needed repair it's not in as good as shape as the ones in the river."
The plan according to the park district is to use the abandoned railroad abutments where the old railroad bridge crossed the river and build a new bridge on top to connect Circleville in the area of Huston Street, but then the park has another bridge to cross.
"We own some of the land on the East Side of the river, but not all of it we are working with the railroad to either purchase land or have it donated to connect to Circleville."
Davis says that the main focus is on connecting Circleville and then working on the other side of the trail in Williamsport and New Holland then connecting eventually in the middle.
"The next part the bridge over the Scioto River will cost between 4 to 6 million dollars," said Davis, "We are aiming for grants and loans to get us there. We will focus on the next round of funding in 2027 when we renew our property tax."