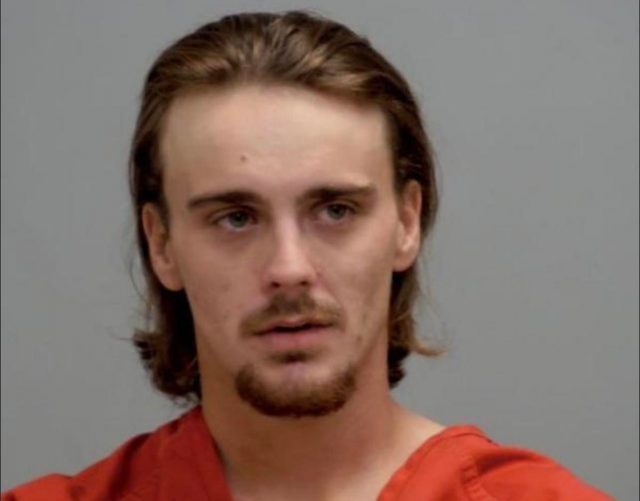 Pickaway – One person was arrested and charged after a 911 call of shots fired rang out.
According to Pickaway County Sheriff's office around 1:18 am, they were called to a home in the 28000 block of US-23 on reports of banging noises and what sounded like gunfire.
When the Deputies arrived they found a vehicle with a dome light inside, while waiting for back up the deputy could hear banging from the vehicle inside. When he approached a small woman exited the vehicle who was crying heavily. The male in the driver's seat was ordered to get out of the vehicle but he at first refused, then argued with the officer before getting out. He then refused verbal commands to walk to the vehicle, the man identified himself as Liam Likens and then started walking towards the house and the deputy had to attempt to restrain him at that time Liam started to resist the officer and tried to run. The officer then pulled his Taser and threatened to use it and Liam complied.
After handcuffing Liam fought deputies to get him inside the cruiser, so much that they had to pull him into the back seat.
During the search of the vehicle, deputies found a live round, a black Taurus .380 wedged between the driver's seat and the door, and a spent shell on the back of the vehicle located on top of the trunk.
Witnesses at the scene said that Liam discharged the gun into the air during an argument and then they both continued to fight inside the car.
Liam was arrested and charged with Aggravated Menacing and Obstructing Offical Business. He was taken to Pickaway county sheriff's Office where he was booked in.