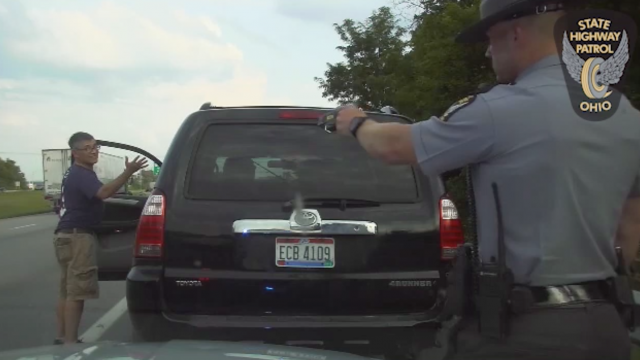 Pickaway County OH- Ohio State Highway Patrol began pursuing a vehicle driven by 49 year old Steven John Smith after he was clocked at 105mph in a 60mph zone in Pickaway County.
The chase stretched 18 miles and into Ross County, where he stopped the vehicle after several near miss crashes along the way. Mr. Smith stopped his vehicle near the Eastern Ave exit in Ross County where he was still not following Troopers verbal commands. That's when things got a bit physical and an Ohio State Highway Patrol trooper used some force to secure the situation.
Mr. Smith is facing a total of 9 charges, speed limit, OVI, driving under OVI suspension, open container, reckless operation of a vehicle, space between moving vehicles, Improper lane change, resisting arrest and failure to comply. He is currently incarcerated in the Pickaway County Jail.