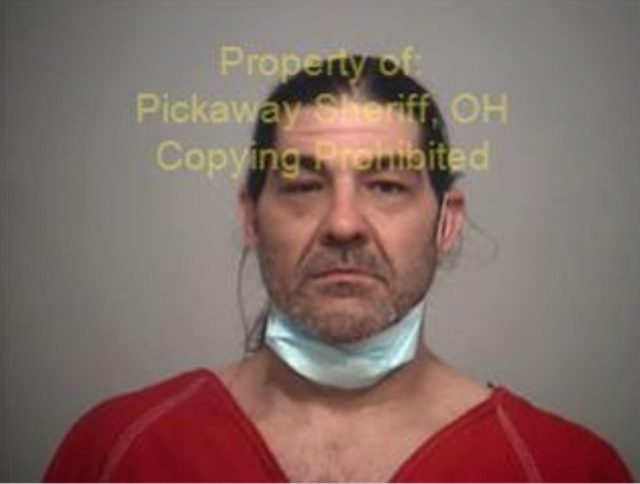 Pickaway County OH- A man is now being charged with escape after fleeing during a medical furlough granted by Circleville Municipal Court.
On 6-26-2020 at 1300 hours 46 ye old Joshua Higginbotham was released from the Pickaway County Jail for a medical furlough, per order of the Circleville Municipal Court. Mr. Higginbotham was to return at 1800 hours that same date as a term of the court order. Officer Charles Reed informed Mr. Higginbotham of the terms of the furlough and advised him he could be subject to additional charges if he failed to return.
On 6-26-2020 at 1800 hours Mr. Higginbotham failed to return to the jail. Numerous attempts were made to contact him in person as well as by telephone to no avail.
Mr. Higgenbotham was eventually located and returned to the Pickaway County Jail