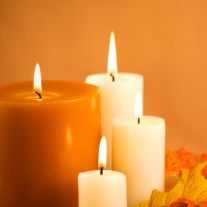 Obituary for Philip Kiep
Philip Kiep was born on October 1, 1938 in Michigan City, Indiana and died on July 17, 2019 in Dublin, Ohio at the age of 80 years old. He is survived by his wife Marilyn Kiep. The family will receive visitors at Saint Peter's Catholic Church, 6899 Smoky Row Road, Columbus, Ohio 43235 on Monday July 22, 2019 at 9:00am. There will be a Mass beginning at 10:00am which will be followed by a luncheon at the Church. For further information and to leave condolences for the family please visit
www.SCHOEDINGER.com
.
---

Obituary for John Edward Gerhardt
John Edward Gerhardt, age 69, passed away unexpectedly at home on Wednesday, July 17, 2019. He was born on August 25, 1949 in Columbus, Ohio. John was an avid golfer and enjoyed gardening. He was a Master Carpet Technician with John M. Downey for over 40 years. John was a member of Messiah Lutheran Church, the Moose Lodge, and Homestead Springs Golf Course. He was preceded in death by his mother, Eleanor Gerhardt and sister, Roberta Wall. Left to cherish John's memory are his wife, Deborah Gerhardt; children, Christine Greene, Karen (Jason) Mills, Kimberly Gerhardt, Joseph (Spencer) Miller, Deanna (Dustin) Leonhardt, Collin Mullin, and Colleen (Cody) Masters; grandchildren, Mariah, Chase, Hunter, Halle, Jaedyn, Christian, Adelynn, Aubree, Lydia, and Calvin; great-granddaughter, Avianna; sisters, Ginny (Brian) Ankrum and Sue (Donald) Lyle; many nieces and nephews. Family will receive friends 5-8 pm Tuesday at Schoedinger East Chapel, 5360 E. Livingston Ave. Columbus. A memorial service will be held 10 am Wednesday, July 24, 2019 at Messiah Lutheran Church, 1200 Waggoner Rd, Reynoldsburg. In lieu of flowers, contributions may be made in John's memory to Messiah Lutheran Church.
To send flowers or a memorial gift to the family of John Edward Gerhardt please visit our Sympathy Store.
---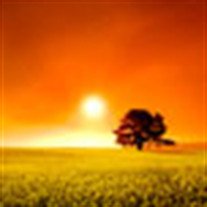 Obituary for William James Patterson
William James (Jim) Patterson died peacefully and surrounded by family on July 17, 2019 after a short illness. Jim was 84 years old. Jim was born in Columbus, OH on August 26, 1934 to Merle Banning Patterson and Margaret Ethel Patterson. Jim was a graduate of Linden McKinley High School and The Ohio State University. While a student at OSU, Jim met the love of his life, Linda Sue Bower. They married on May 24, 1958. Upon graduating from OSU, Jim enlisted in the Army, where he entered officer training. Jim served from 1957 until 1959, and remained a proud veteran his entire life. After leaving the military, Jim went to work for Ohio Bell and Multicon before starting his own business, Patterson Merkle and Associates, Inc. Together with his partner, Bill Merkle, Jim built a successful property management, construction, and real estate investment company. Jim's many hobbies included hunter jumper horseback riding, sculling, and woodworking. He loved to travel, and he and Linda spent many winters on Maui. After years of vacationing there, Jim and Linda bought a house in Topinabee, Michigan in 1978, and family time at the lake became a tradition. Jim was compassionate and generous to everyone he met, and genuinely connected with all people regardless of social status, ethnicity, or background. More than anything else, Jim was a family man. He was the consummate husband, father, grandfather, great grandfather, and in-law. He was admired, respected, and loved by his extended family and will be sorely missed. Jim is survived by his wife of 61 years, Linda Sue (Bower) Patterson; his children Jeffrey (Patricia) Patterson, Cheryl (David) Cooper, and Steven (Nancy) Patterson; grandchildren, Katherine (Craig) Lenders, Sarah Patterson, Robert Patterson, Grace (Erik) Olson, Clay (Maia) Cooper, William Patterson, and Wade Patterson; and great granddaughter Annika Olson, as well as many nieces, nephews, and others. He is preceded in death by his mother and father, Merle and Ethel, and his sister, Mary Nell (Dean) Anderson. A celebration of Jim's life will be held at SCHOEDINGER NORTHWEST CHAPEL, 1740 Zollinger Road, Upper Arlington, OH, on Wednesday, July 24th. A memorial service will be held from 4:00 to 4:45 pm, and visitation will continue until 7:00 pm. In lieu of flowers, Jim requested contributions to the American Red Cross or the Mullett Lake Area Preservation Society (
www.mullettlakemaps.org
). To share memories or condolences, please visit
www.schoedinger.com
.
To send flowers or a memorial gift to the family of William James Patterson please visit our Sympathy Store.
---
Obituary for Brian Exline
Brian E. Exline, 60, of Circleville, passed away Thursday July 18, 2019 at OSU James Cancer Hospital surrounded by family.  He was born on July 19, 1958 in Newport, Rhode Island to the late Oden Edsel and Glenna Jean (Grover) Exline.  A Navy veteran, Brian worked for Scioto Ready Mix in Columbus.  He was an avid hunter and fisherman and enjoyed NASCAR and gardening.  In addition to his parents, he was preceded in death by his father-in-law, Harold Boyer and dogs, Gunny and Little Bear.  He is survived by his loving wife of 39 years, Debbie (Boyer) Exline; brothers, Michael and Scott (Lana) Exline; brother-in-law, Jim (Bonnie) Boyer; nephews, Brian Exline, Brandon Barbarick and Garrett Exline; nieces, Katie and Samantha Boyer and his loyal K-9, Major.  The family will receive friends at the Wellman Funeral Home, 1455 N. Court St., Circleville on Monday July 22, 2019 from 2-4 & 6-8 p.m.  Funeral services will be held at Wellman Funeral Home at 10:00 a.m. Tuesday, July 23.  Interment will follow in Jackson Twp. Cemetery with a celebration of life immediately following at the Jackson Twp. Community Center, 20010 Fox Rd. Circleville. In lieu of flowers memorial contributions may be made to The James Cancer Hospital, Blue Beautiful Skies, Fund of Lung Cancer Research, 660 Ackerman Rd. 6th floor Columbus, OH  43218.  Online condolences may be made at www.wellmanfuneralhomes.com.
---
Obituary for Mary Jo Looney
Mary Joan (Strickling) Looney transitioned from her earthly body on Thursday, July 18. Mary Jo was born in Ravenna, Ohio on October 29, 1931 to Noah and Gladys Strickling. She was preceded in death by her parents and husband, Robert G. Looney. Mary Jo is survived by her children Amy (Dave) Munz, Robert (Sherry), James (Bobette) and John (Ray), grandchildren John (Erin) and Mary Kate Munz, Stacey (Grant) Gaydos, Erin (Kyle) Bemiller, Robert (Caitlin) Looney, Alyse Looney, Andrew Looney, great-grandsons Corbyn Looney, Garnar and Taggar Gaydos, and Little Miss Looney, to be born shortly. Mary Jo was graduated from Ravenna High School, where she was active in student groups such as Rainbow Girls, the yearbook staff, Future Business Leaders of America, and Quill and Scroll. After graduating from Bohecker's Business College, she worked for Ohio Bell Telephone Company in Ravenna. After marrying Bob on June 9, 1957, they lived in Ravenna and then moved to Columbus where Mary Jo has lived the past 60 years. She was active with the Eastview United Methodist Women, in many different roles. Although Bob once talked her into going to the Holy Land, Mary Jo preferred home. She was an exceptional seamstress and homemaker, and Bob's partner in business ventures as well. Mary Jo was devoted to her family and friends, and though she is deeply missed, her children and grandchildren have many happy memories of her smile and love. The family would like to thank the staff at Wesley Ridge Retirement Center, especially Bishop Place and the Barnes Center for their care the past four and a half years. Visitation will be held 4-7 pm Wednesday at Schoedinger East Chapel, 5360 E. Livingston Ave., where the funeral service will begin 10 am Thursday, July 25, 2019. In lieu of flowers, contributions may be made to the Arthritis Foundation, 3740 Ridge Mill Dr, Hilliard, OH 43026.
To send flowers or a memorial gift to the family of Mary Jo Looney please visit our Sympathy Store.
---

Obituary for James J. Rush
James J. Rush, 84, died July 18 2019 at home, surrounded by family. James was born on June 19, 1935 in Columbus, Ohio. He was a proud Navy Veteran and he had a successful career in H-VAC. He married Betty Rush in October 1965. Jim had one son, James J. Rush II.
Jim is survived by his wife, Betty; Jimmy (Bobbi) Rush; 2 granddaughters, Bethany and Emily; two special sister-in-laws, Phyllis (Jerry) Fridley and Donna Tagge; along with several nieces, nephews, great-nieces, great- nephews, and a great great-niece.
At the request of James, there will be no services or viewings. A private memorial and dinner will be held at a later date.
A special thanks to our friends and neighbors, as well as the caring nurses at Capital City Hospice.
To send flowers or a memorial gift to the family of James J. Rush please visit our Sympathy Store.
---

Obituary for Daniel Donavan
On July 19, 2019 Daniel "Danny" Donavan passed away peacefully in the presence of his loving family. Dan is preceded in death by his parents Joe and Bettie Donavan and brother Joey Donavan. He is survived by his wife of 30 years Kathy Donavan, children Crystalyn Donavan, Megan Taylor, Daniel Donavan II, aunt Sue Leininger, cousin Sherry Mc Cormick, niece Teresa Schneider and other relatives. Dan was a member of many bands that performed locally and nationally including TheTorquays, ID Nirvana, Leatherwood, The Outsiders, The Fugitives, The Unknown Kind, Snatch, Danny and The Dragsters, Sweetheart Express, Redemption and The Blisters. He was a member of Crossroads UMC and past president of the Songwriters and Poets Critique. Dan was an electrical engineer who worked at ATandT for 39 years. Family will receive friends from 4-7pm on Thursday July 25, 2019 at Heart and Hope by Schoedinger, 3030 W. Broad St. Columbus, OH 43204. Funeral service will be held Friday July 26, 2019 at 11am at Crossroads United Methodist Church, 1100 S. Hague Ave. Columbus, OH 43204. Visitation to begin at 10am; luncheon immediately following service. All are welcome. Private inurnment will be held at a later date. Donations may be made to the Crossroads UMC Food Pantry in Dan's memory.
To send flowers or a memorial gift to the family of Daniel Donavan please visit our Sympathy Store.
---

Obituary for Mary Margaret Barfield
Mary Margaret Barfield, age 93, passed away Friday, July 19, 2019. She was born on May 6, 1926 in Columbus, Ohio to the late Fred and Oleeta Harold. Mary will be greatly missed by her husband, Dr. Clay Barfield. Private services will be held for the family. Arrangements entrusted to SCHOEDINGER NORTHWEST CHAPEL.
To send flowers or a memorial gift to the family of Mary Margaret Barfield please visit our Sympathy Store.