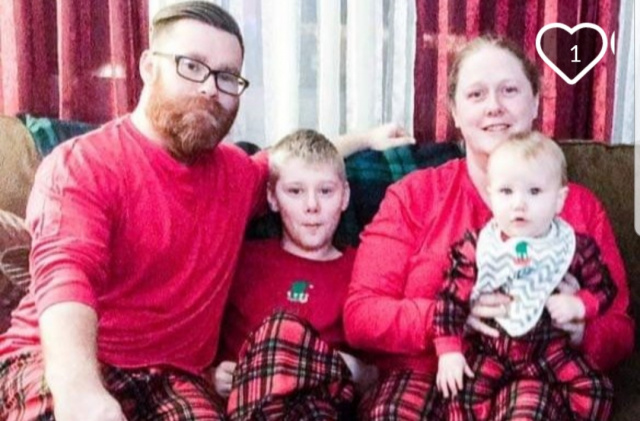 PICKAWAY COUNTY: On Thursday August 8th 2019 the lives of two local residents would be instantly charged forever with a single lightning strike, in what can only be described as a freak accident.
Erin and Dusty Gillette were driving in Circleville on North ridge Rd / 188 during a thunderstorm when the unthinkable happened.
A strike of lightning hit a large tree, causing a large part of the tree to fall on their moving vehicle. The impact of the tree against the moving vehicle caused part of the vehicle to collapse, pinning Dusty and causing severe bodily injuries with internal bleeding.
After extensive surgical procedure, Dustin is on the road to recovery but the damage has been catastrophic. They have lost their vehicle, losing their income and doctor bills have piled high and this is where Circleville can rally around one of our own and pitch in.
There has been a gofundme setup and every little bit will help tremendously, so please donate if you have it to spare and help this local family in need.
Click on Photo to go to go fund me
On Thursday August 8th 2019, Erin and Dusty Gillette where driving in Circleville on 188 when what can only be described as a freak accident. Lighting struck a tree and it fell on their car. Dusty was pinned in the SUV and firefighters on the scene needed chainsaws to access him.
Thanks,
Scioto Post Staff.