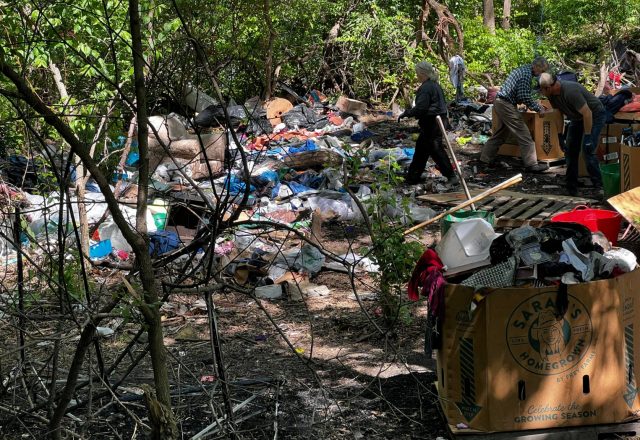 PICKAWAY – Several entities worked together this week to clean up an area that needed some attention.
The location is close to the Scioto River, at the SR-22 and US-23 split.
Circleville Sunrise Rotary Wesley Ebenhack, president-elect said that they were looking for a service project and spoke to PICCA who aimed them in the way of this property that had a need for clean up. Along with volunteers from Circleville Jr. Women's Club, Westfall High School, and Appalachia Ohio Alliance, they removed several tons of clothing, material, and trash. Equipment was used including a bobcat, several UTVs, and dozens of volunteers.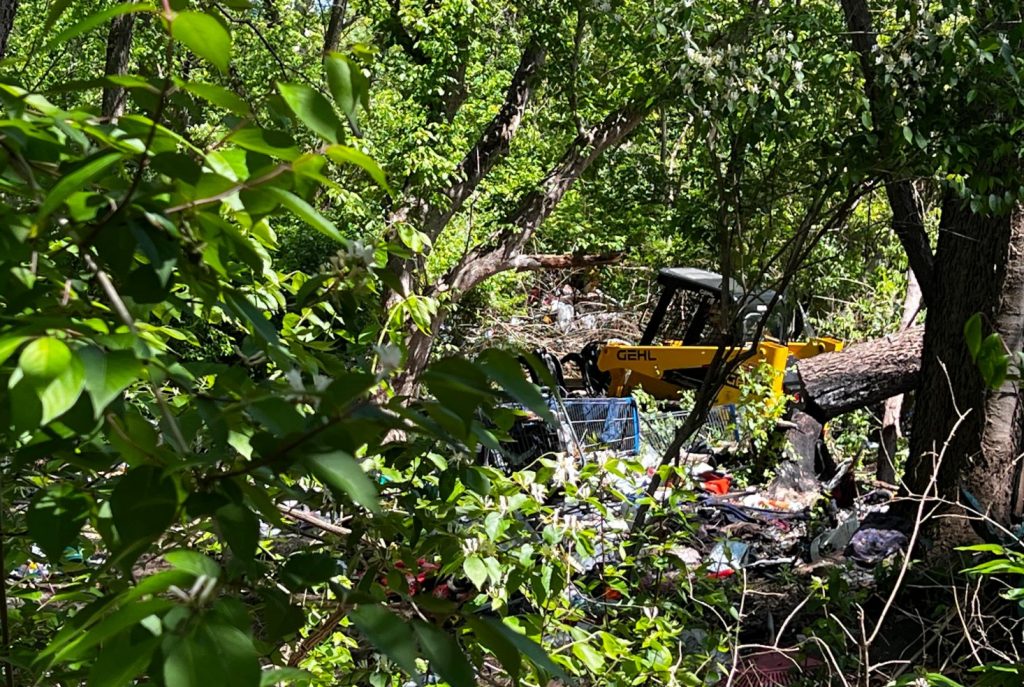 A homeless man who was also helping the clean-up efforts, who we will leave anonymous answered some questions about the condition of the area and the state of the homeless in Pickaway County.
"This isn't all of us, just some of the homeless that do this, some of us are just trying to find an area where we are allowed to be. This area is away from other people who don't want us there. Some of us try to make a community here and help each other, but it's hard because of all of the mental health issues. Some people here try to steal or take things to get by, but I have a route I run every night to get scraps and food to help the community without stealing."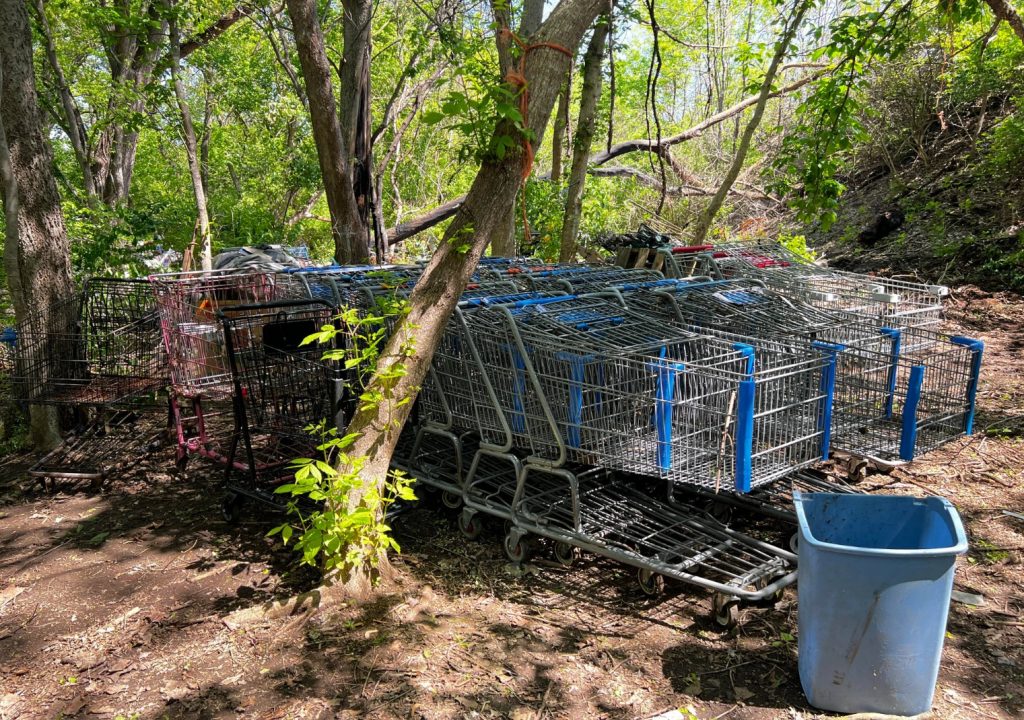 The man explained that he goes from this encampment and walks a multi-mile route throughout the Circleville area, looking in dumpsters and looking for items that have been thrown out to the curb that he can scrap or to find fresh food that was tossed away.
"I know what's good and bad in the dumpsters because I know what time they throw things away so I can get the fresh stuff and I know what the old items are inside. I use those items to help feed the community and they trust me because they know I do this for them."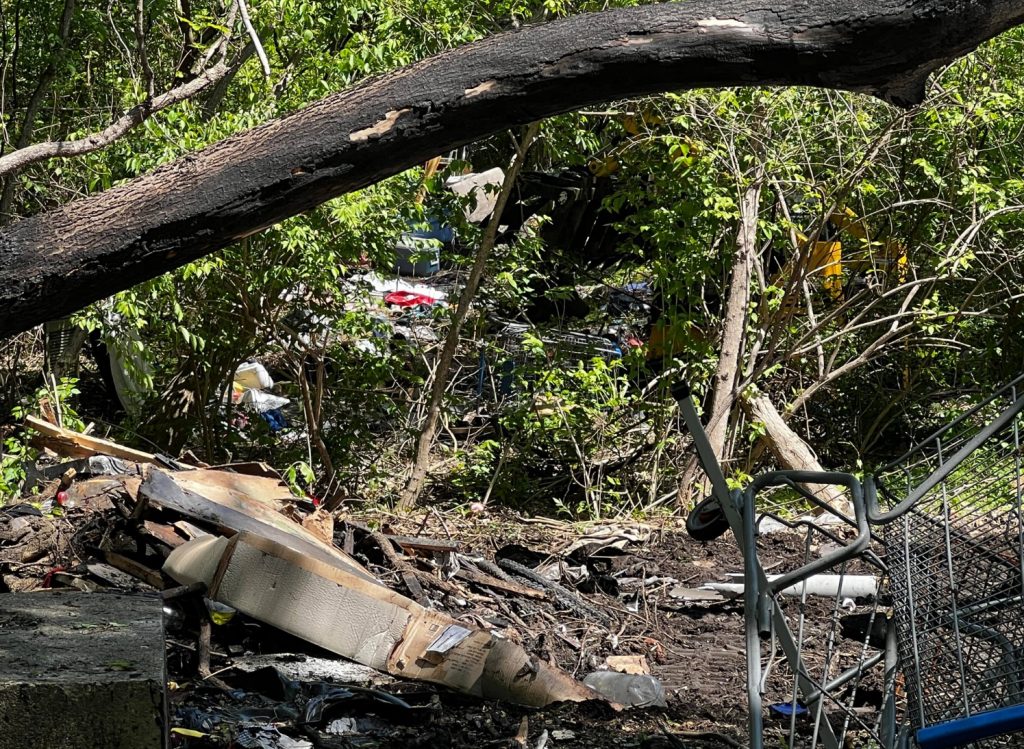 The man said that if they had an area they could set up tents, and a dumpster to toss away garbage it would help solve some of these issues. Currently, they don't have anywhere to get rid of garbage so it just accumulates.
"I've been in the area for six years, and homeless issues have grown in the area. There are groups that cause issues but there's a lot of us that just want to survive and get back on our feet."
Sunrise Rotary said that this isn't the only effort they will do to help this situation, but hopes to address some of the issues that lead to this situation in an ongoing effort.
"I'm hopeful that we can start addressing this issue in a positive way, as a community," said Wesley Ebenhack, " There are ways we can help as a community, we can help solve these issues together."