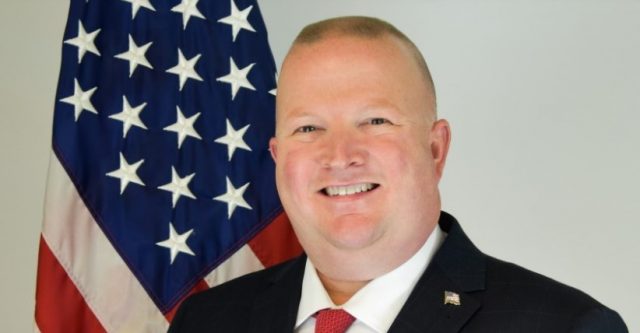 [9/10/20] – Teamsters Local No. 284 this week endorsed Matt Hafey for Pickaway County
Sheriff. The Teamsters represent county jail employees.
In their endorsement letter, the jail employees' union said that it was time for change.
"These are unprecedented times and we see a need for new proactive leadership. Doing things the same old way isn't working and, as a result, employees in the jail are at risk. If employees in the jail are at risk because they are not given adequate support, then the community is at risk."
Hafey said the endorsement was affirmation of his vision for a better sheriff's office and a
better Pickaway County.
"I thank the jail union for their endorsement – it's no easy thing to endorse a challenger against an incumbent sheriff," Hafey said. "I appreciate that they see my law enforcement experience, leadership, and commitment to listen, learn, and lead the sheriff's office into the future."
Hafey said that jail management is a top priority and that he's committed to doing a complete review of the sheriff's office operations including organization, budget priorities, and staffing and will quickly after taking office establish and begin implementing a plan for proactive change that will serve Pickaway County residents well.
###
The full letter from Teamsters Local No. 284 is attached.
Paid for by Matthew for Pickaway County Sheriff