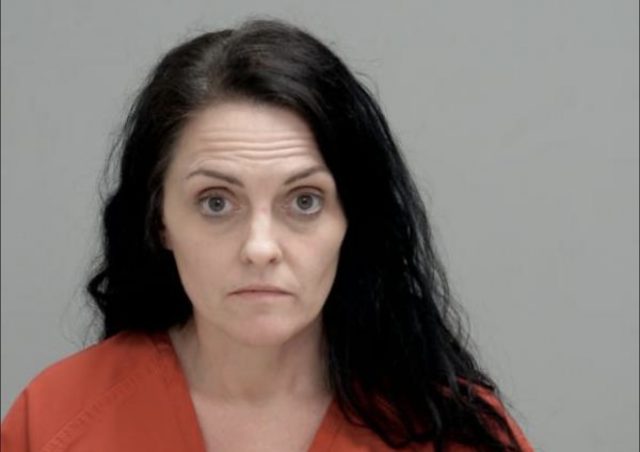 Pickaway County – A woman was arrested after crashing her vehicle destroying people's property and then running.

According the the Pickaway Sheriff office they were called to the 5000 block of Duvall road for a complain that a dark colored vehicle drove off the roadway and smashed a mailbox and struck his septic pipes then through a fence where the vehicle left the scene.
Upon inspection of the damage, deputies found a rear bumper with a license plate attached.
The owner of the vehicle identified as Jasmin Downey current address is in the 8000 block of Duvall road just a short way from where the crash occurred. When deputies arrived they spoke to an aunt that was at the registered owners home but the suspect was not home and had told the aunt that she had been in a crash and was at Wetlands park.

When deputies arrived at Wetland park they found the dark colored vehicle with damage consistent with the crash along with the owner Jasmin Downey who appeared to be under the influence. Downey admitted to officers that she had used meth and alcohol recently and had thrown away open containers into the park trash. Deputies went to inspect the trash and found not only open containers but a baggie with residue inside. When questioned about the drugs she did not admit that the baggie was here but the deputy pointed out that she had a white substance on her face above her lip and below her nostril. She then refused all sobriety checks and refused to answer questions.

Jasmin Downey, 43 Was charged with OVI, driving under suspension, tampering with evidence, and failure to stop after accident. She was transported to Pickaway County jail.