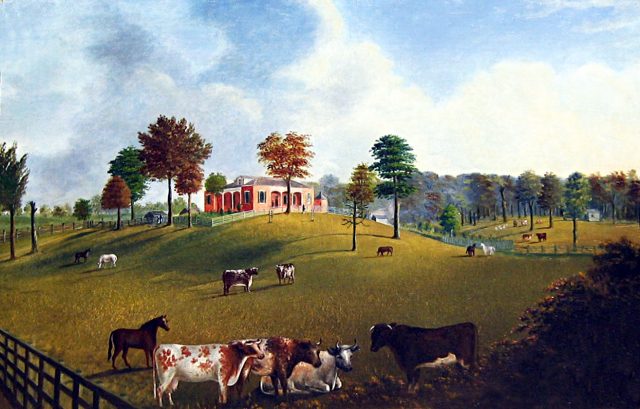 CIRCLEVILLE – A Historial original gem of Pickaway County will open its doors to tours starting in May. This historical location will take you back in time to how Pickaway started in its early years
Hidden behind 6-foot cornstalks overlooking US 23 stands a home that's overlooked this pasture for almost 200 years. Mount Oval, situated on an Oval Knoll, was built by William Renick a prominent cattle farmer at the time.
The house and land are rich with local history, including ties with the Native Americans living in the Pickaway Plains in the 18th century, and a suggested link to President Thomas Jefferson 3rd President of the US.
When the land purchase was made in 1806 the deed for the property was signed by Thomas Jefferson and James Madison both would-be presidents of the United States. In the video below more is explained on Jefferson's connection to this farmhouse.
Former owner and lifetime resident of Circleville, Ohio, Mary Ruth Tolbert generously bequeathed her beloved home to the Pickaway County Historical Society in 2012, since then the group has kept the home and opened the door to tours throughout the year.
Watch as we take a tour into this gem of a Circleville, but we did not go upstairs you will have to take the tour to see some of the amazing things in the home.
Tours are available:  Mount Oval will open for tours on the 1st and 3rd Saturday, May thru Sept at 10:30 for a merger $5.00 admission.