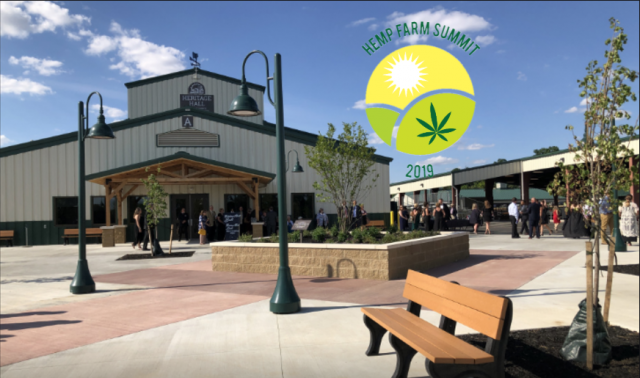 CIRCLEVILLE OHIO – With the ink just dried from the Hemp Farm Bill, Circleville has been put into the spotlight hosting the 2nd Annual Hemp Farm Summit – the first in Ohio since the passage of the bill.
Hemp is a cannabis plant that does not produce intoxicating effects, grown for its many industrial uses. Hemp contains a fiber, a grain, and oil that can be extracted for CBD, which is now being used in food and dietary supplements.
The summit is slated to take place on September 28th from 10:00am to 6:00pm. However, this summit isn't free, nor for those simply interested in the plant, but those looking to profit from its legalization. According to event organizers, the event is to "Learn the ins and outs of the hemp industry. Covering topics from legality, planting, harvesting, processing, packaging, and marketing. Learn from industry experts. Find the answers you've been looking for. There will be many various vendors to further your experience."
The event is being hosted by the Ohio Hemp Farmers Association which is based in Columbus, Ohio. Tickets are $40.00 per person or $45.00 at the door. Sponsorship packages are also available for the event.