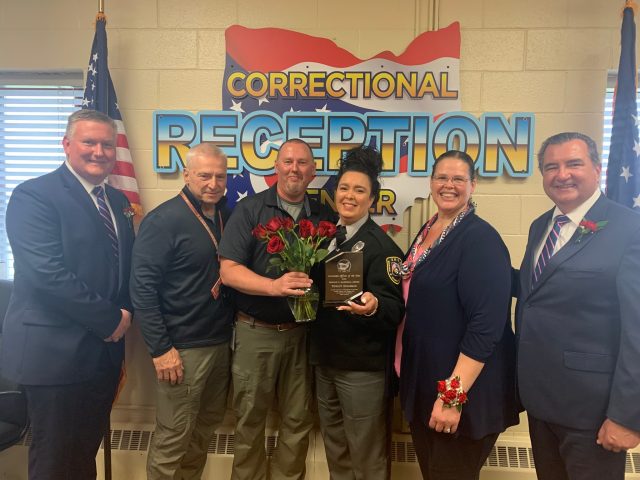 PICKAWAY – A woman that the Ohio Department of Rehabilitation and Corrections says helped identify coworkers who were struggling with a mental crisis during the Covid pandemic is now being recognized.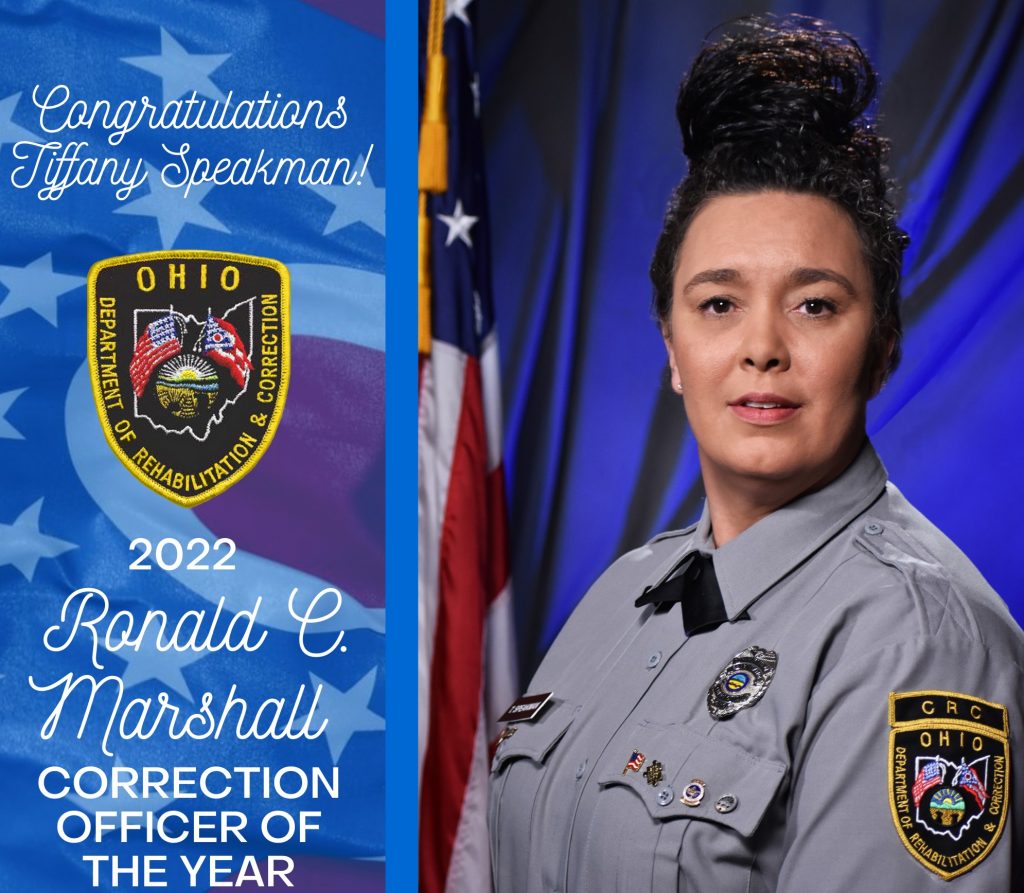 Officer Tiffany Speakman has served the department since the year 2000, when she started at the Correctional Reception Center (CRC). She is known by her peers as a "go-getter" who is honest, loyal and supportive. Because of her compassionate nature, Officer Speakman has been able to identify coworkers that were struggling with mental health crises over the past two years and helped to guide them to the resources they needed.
She has served as an OJT coach for more than ten years and is currently the second shift mentor for new staff. Additionally, she often speaks to new employee orientation classes at the training academy. Tiffany stands out at CRC through her positive demeanor and strong work ethic.
Speakman was presented her award today at the Reception center.