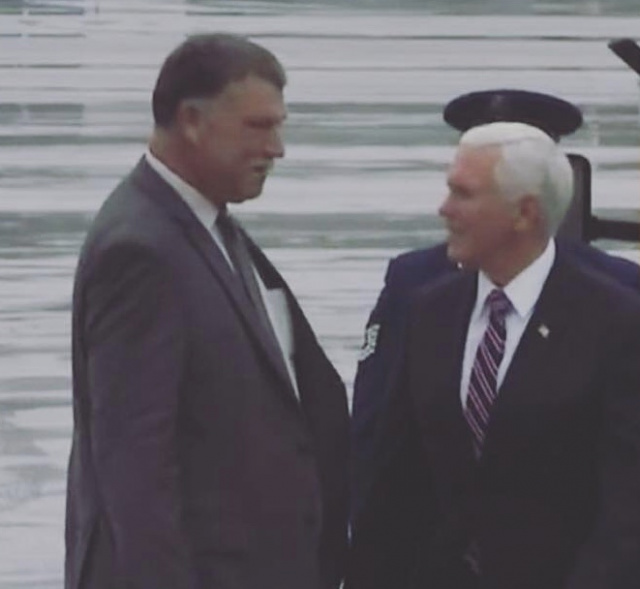 PICKAWAY – "I am sure that my Dad never thought that when he was bailing hay and straw on the grounds of Rickenbacker Air Force Base (Lockbourne Air Base) that he would one day greet the Vice President of the United States as an elected official in the area at that very spot, What a life, said Colton Henson a public affairs strategist in Washington, D.C. about his father Pickaway Commissioner Harold 'Champ" Henson on his social medial post.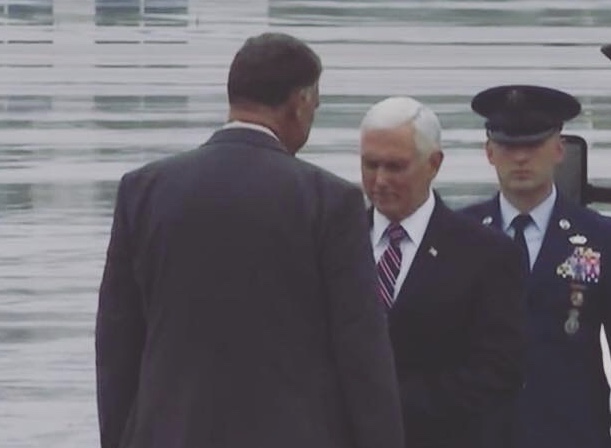 Vice President Pence is heading to Lancaster today to speak at a groundbreaking for a company within the city, but this isn't Pence's first trip to southern Ohio. Just before becoming vice president Pence came to town for Pumpkin Show and the Sofdiel plant.
Pence will come back to Ohio on Thursday for a Trump rally in Cincinnati Ohio.