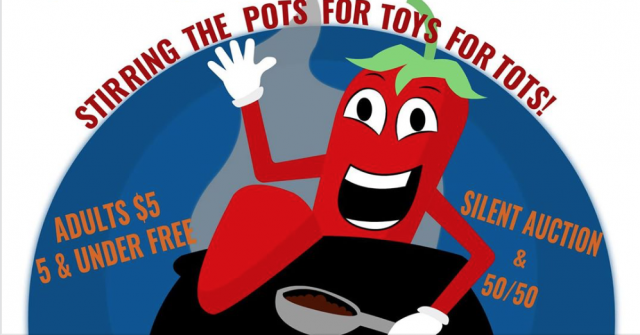 CIRCLEVILLE – What goes good on a cold day? Chili…
PICCA is hosting the annual Chili Cook off this year with at least seventeen home chili recipe makers waiting for you to taste their chili and vote on it.

Hosted at the Pickaway County Fairgounds Heritage Hall this year the cook off is not only fun but its the start of the annual push for Toys for Tots. Part of the event is a silent auction where PICCA auctions off hundreds of items for money to buy less fortunate children gifts during the holidays.

Whats even better? Santa Claus will be there with Mrs. Claus for the first appearance!

PICCA will also have Time Machine Band Playing while you fill up on amazing chili.
Five bucks gets you in the door and chili will be judged by the people and judges to define a winner. What a perfect day for chili. Check out the event here:https://www.facebook.com/events/782229238862412/