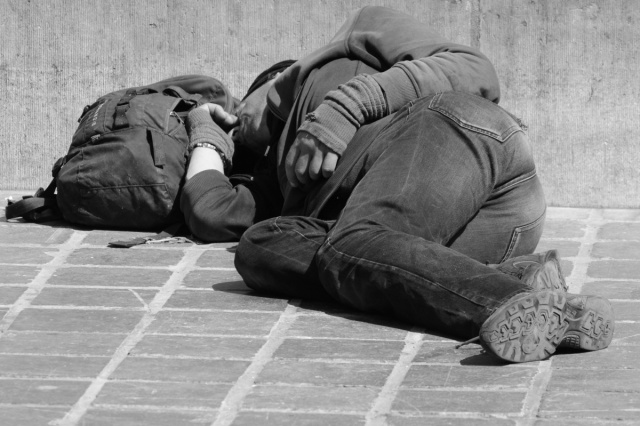 PICK AWAY – Two Months ago, a group of local churches and community members came together to address the problem of not having a Homeless Shelter for single men or families in Pickaway County.  Since January, PICCA had 17 families, 29 children (enough children to fill a classroom!!), 15 men and 13 women seeking a homeless shelter.    Currently, Pickaway County does not have a shelter for these people and they must go to another county for shelter.  If that is not a option they are forced to sleep in their car, a tent, or behind a dumpster.
How you can help!  PICCA on June 23rd from 8 to 1 pm are having a "Fill the Bucket Fundraiser" at all the major intersections in Circleville.  Participants are asked to come to PICCA, 469 East Ohio Street, at 7 am on the 23rd to get their assigned intersection and supplies for this fundraiser.  The goal is for the Hope Houe project to raise 70,000 dollars for one year cost of the emergency shelter.   Below is more information on what you need to do.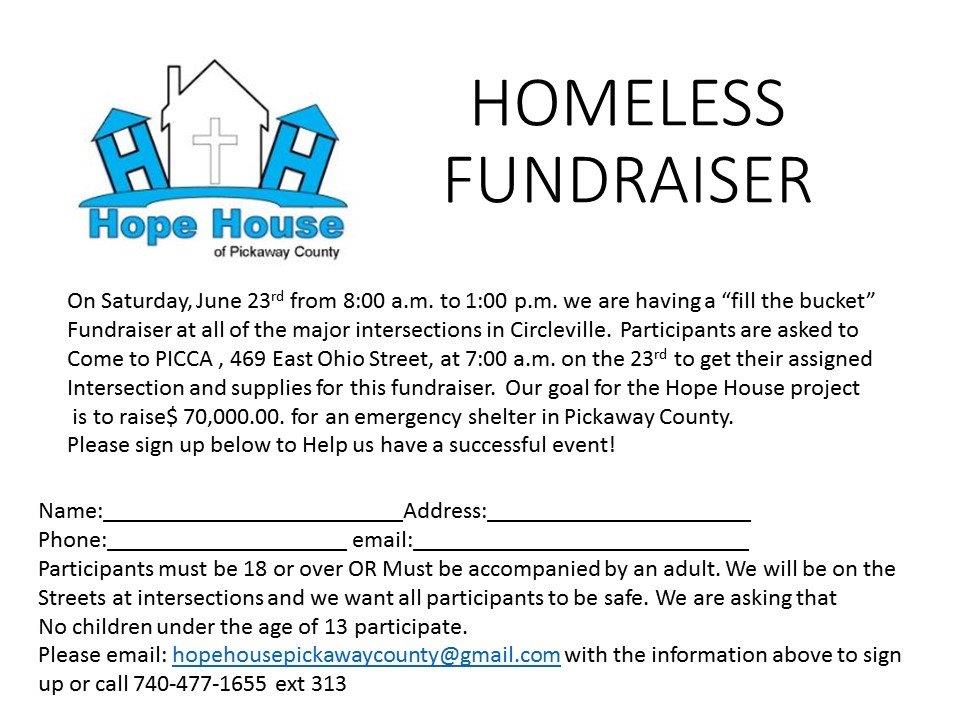 "In Pickaway County there isn't a place for the homeless to meet basic needs like food,  shelter, water, clean restrooms, showers, and laundry services.  The instability caused by being homeless can create a seemingly endless cycle of brokenness. Whether its the loss of a job or the rising cost of housing, homelessness has a complicated causes and devastating effects on men, women, and families in our community, said Amy Robinson, Community Services Director, Pickaway County Community Action Organization.
PICCA and local communities are also asking for help to open the Hope House for Pickaway County.  This is a overnight shelter open from 6 pm to 9 am, seven days a week.  The target goal is to open in July 15th 2018.  The goal is to raise 70,000 dollars, that will fund the shelter for a year.  If you are interested in donating to this cause, PICCA says its 100% tax deductible.  If you are also interested in volunteering or helping with this project you can contact Hope House at: [email protected], or call 740-477-1655 ext 313.