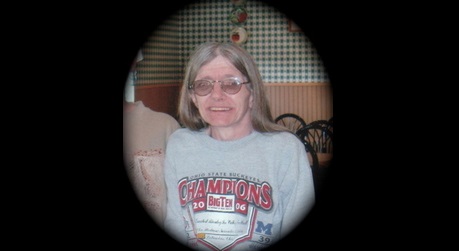 Pamela A. (Danner) Hunter, 59, of Nelsonville, passed away peacefully on November 13, 2017 at The Pickering House in Lancaster. She was loved by many and always willing to lend a hand in any way that she could. Truly a blessing to anyone that knew her.
    She is survived by her loving husband, Jerry, whom she had been with for 42 years; daughter, Carol (Derrick) Morrison & their 5 kids; daughter, Christin (Brian) Burch & 3 kids; sisters, Carolyn (Butch) Hunter, Susan (Derrick) Speakman; brothers, Clyde (Louise) Danner and Tommy (Krystal) Danner; sister-in-laws, Cheryl Corne whom she always thought of as another sister, Renea Danner, and Teresa Anderson; brother-in-laws, Johnny Hunter, Doyne Hunter, David Hunter, Todd Hunter, and Guy Hunter; several nieces and nephews and several great nieces and nephews.
    She was preceded in death by her parents, Lawrence (Gene) and Bertha (Jenny) Danner; a sister, Patricia (Patty) Hartshorn; and a niece, Teresa Hartshorn.
    Funeral services will be held on Friday, November 17 at 1:00 p.m. at the HILL FUNERAL HOME, Kingston with Rev. James Vandagriff officiating. Burial will follow in Green Summit Cemetery, Adelphi. Calling hours will be held on Friday from 11:00 a.m. until the time of the service at Hill's. In lieu of flowers, donations can be made to The Pickering House Hospice Center (282 Sells Road, Lancaster, OH 43130). Pam would have liked for everyone that attends to dress in her favorite team, OSU clothing and/or colors, or you may dress casual she didn't want anyone getting all fancy on her account. Condolences can be made on Pamela's online guest registry at www.hillfhkingston.com.