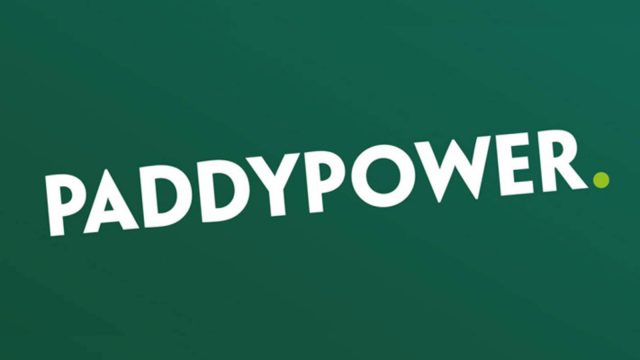 Meta Description: Despite inflationary pressure on gamblers, Paddy Power CEO remains optimistic and plans to extend operations in overseas markets.
Having survived the worst economic implications of government-imposed lockdowns worldwide due to the COVID-19, we would have hoped that prospects would have improved as economies began to open up thanks to vaccine rollouts. However, sadly it doesn't look like we are out of the woods just as the impact of Russia's war on Ukraine has dire economic consequences for economies the world over.
As energy prices increase, exacerbating inflationary pressures and resulting in a cost of living crisis in several countries, we expect to see people cutting back on non-essential items, including some of their favorite pastimes. One activity that saw a considerable rise in popularity during the pandemic was online gambling. As people were forced away from public spaces such as traditional land-based casinos, they turned to online portals to get their fix from the comfort of their homes.
However, as times change, so do people's priorities. A recent poll carried out by YouGov on behalf of the Affordability solutions provider Department of Trust (DoTrust) in Mid-March 2022 found that over half of all active gamblers in the UK were either reducing their recreational spending on gambling portals or stopping gambling altogether as a result of pressure on their finances.
If this sentiment is replicated globally, we'd expect prospects for online casino operators to not be so positive in the coming months.
Gambling Sector Remains Optimistic Despite The Cost of Living Crisis
Although we'd expect alarm bells to ring for the gambling sector, which is already under pressure to impose responsible gambling protocols to limit dangers for problem gamblers at the expense of their profits, the sentiment from prominent players in the sector remains positive.
For instance, Jonathan Hill, Chief Financial Officer of Paddy Power's parent company, Flutter, has recently stated that from the company's point of view, they are yet to see signs of consumers reining in their gambling spending as a result of inflationary pressures or the impending threat of a cost of living crisis.
Surprisingly, the company is actually choosing this moment in time to expand operations and explore prospects for growth in new markets as no concerns were raised about potential plans to launch an online gambling operators' services in Australia. Unquestionably, this jurisdiction is a huge market in and of itself, with promising lucrative potential for Flutter.
An Acknowledgement of Changing Behavior Amongst Gamblers 
Despite this positive sentiment, Hill did acknowledge that Flutter customers were better less frequently and spending less when they gamble; he said that activity levels remain in line with that from the pre-Covid period.
In fact, he went on to city the impact of safer gambling measures to be the main reason for the change in gambling behavior and spending. Acknowledging that Flutter's online revenue in Ireland and the UK had decreased by 20% in the first quarter of 2002, Hill also said that sporting results that went in favor of gamblers and a strong comparative period as a result of Covid restrictions had a role to play in decreasing review:
"If you look at why we were down 20pc, we've seen consumer behavior showing that our players are playing for fewer days per month, and we're seeing people spending a bit less on the days that they're either sports-betting or gaming,"
At the end of the day, although Flutter had seen an overall decline in revenue in the UK and Ireland, the company saw its numbers of average monthly players increase in the first quarter.
Prospects For Overseas Markets Look Brighter
While the situation in the UK and Ireland isn't entirely bad for online operators, there clearly are some challenges that companies will need to take heed of when considering their strategy for the coming months.
With that being said, the situation in other overseas markets tells a different story completely. In the USA, Flutter's FanDuel division performed well during the first quarter of 2022, where it acquired 1.3 million customers in this period and was bolstered further by the Super Bowl, which served to increase this number to 2.4 million. Furthermore, the company's USD 574million revenue in the first quarter was a whopping 45 per cent higher than what they made in the first quarter of 2021.
According to Hill, FanDuel's USD 1 billion on marketing in the past year has clearly been fruitful, and Flutter plans to take advantage of this momentum and has not set a limit for their spending in the US division for 2022. He is quoted as saying:

"We saw a very, very competitive Q4 in the run-up to the Super Bowl from our competitors, who were throwing a lot of money at the market… we saw some very aggressive behavior. But we've seen the competitors pull back heavily in terms of their activity levels post-Super Bowl – more than we would have historically expected. At the time that our competitors are pulling back, we're actually leaning in."
Moreover, with regard to Flutter's prospects in Australia, Hill again reiterated that he had no real concerns about the potential competition that would emerge from the launch of a new online gambling service linked to Report Murdoch's News Corp. Hill said:

"We have plenty of rivals coming into the Australian market – we've had quite a few entering in the last 12 to 24 months… We've got somewhere approaching 50 per cent of the online Australian sports betting market. That gives us confidence that we're getting stuff right."
So, while prospects in the UK and Ireland look somewhat uncertain for Paddy Power and Flutter, the operator remains positive thanks to the operations overseas.