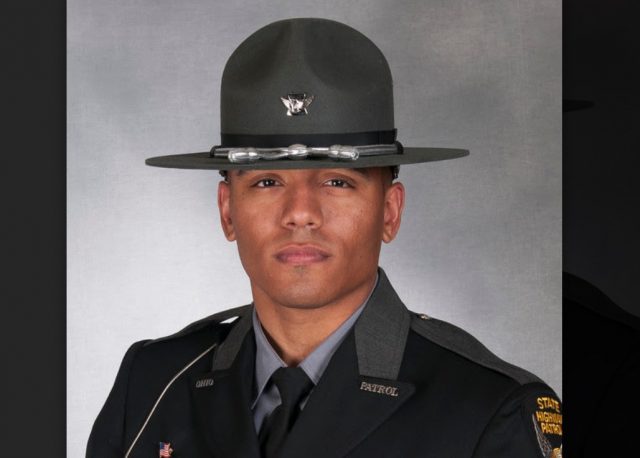 COLUMBUS – The Columbus Post of the Ohio State Highway Patrol is investigating a serious injury crash that involved an Ohio State Highway Patrol Trooper and another motorist. The crash happened early this morning at 3:13 a.m. on Interstate 70 near milepost 101 in Franklin County.
Trooper Jarid I. Fitzpatrick from the Columbus Post was in a marked 2017 Dodge Charger, traveling westbound on Interstate 70. The Patrol cruiser struck the rear of a 2020 Freightliner tractor-trailer, driven by Thomas Ervin, 58, of Heath, which was also traveling westbound on Interstate 70.
Trooper Fitzpatrick sustained serious injuries and was transported to Grant Medical Center. Thomas Ervin was not injured during the traffic crash.