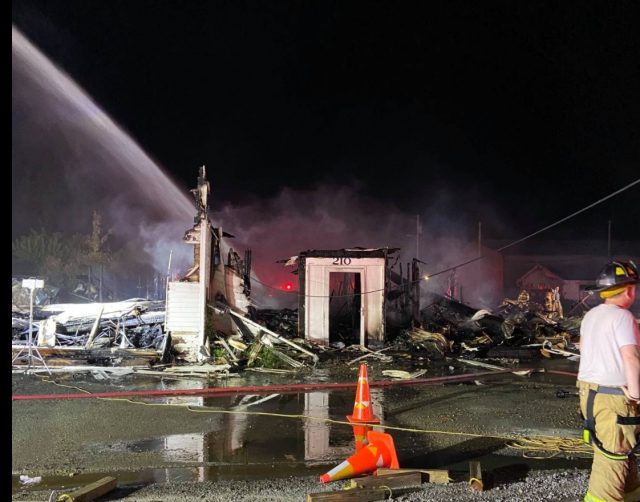 Bainbridge – Muliple fire departments were called to Bainbridge last night for a commercial fire.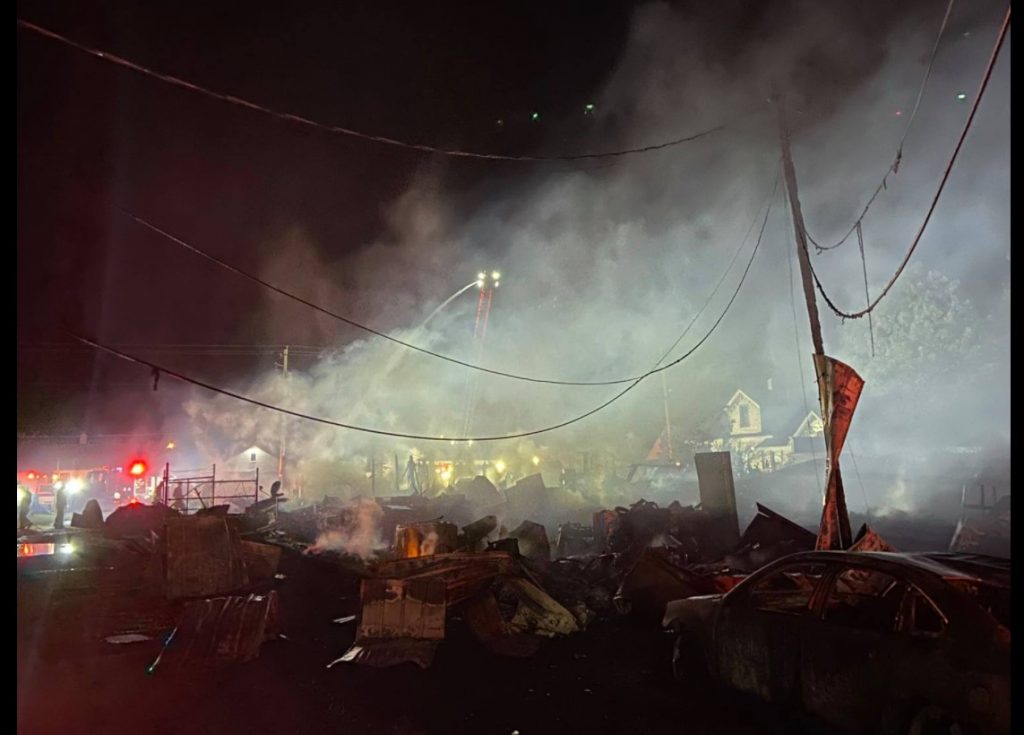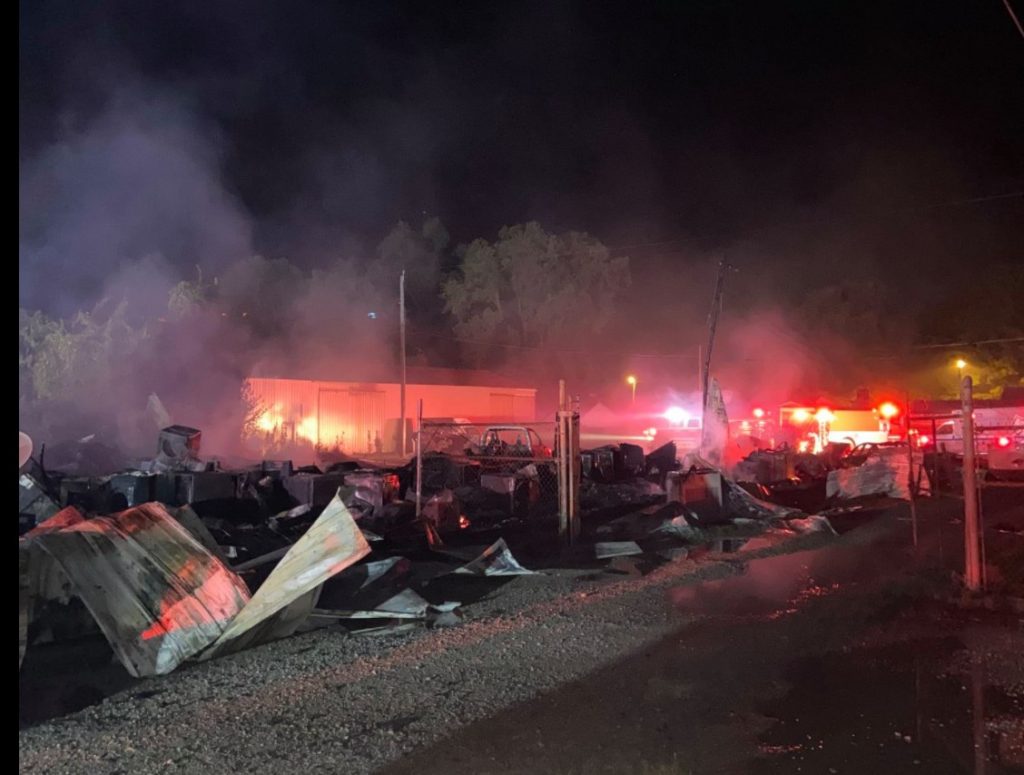 Around midnight a 911 call came into the system reporting heavy smoke in the location of 210 South Quarry Street in the middle of Bainbridge. When fire crews arrived on the scene they found Countryside rentals a rent-to-own location that was fully engulfed.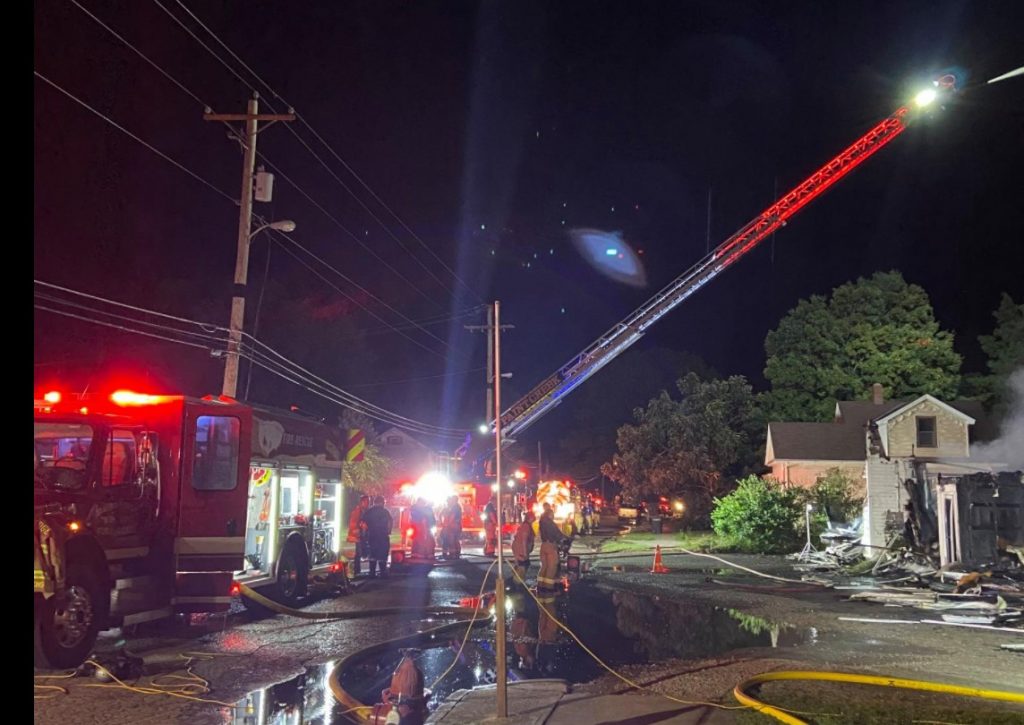 The fire was knocked down after over an hour of fighting but again this morning the fire rekindled and fire departments were on scene again.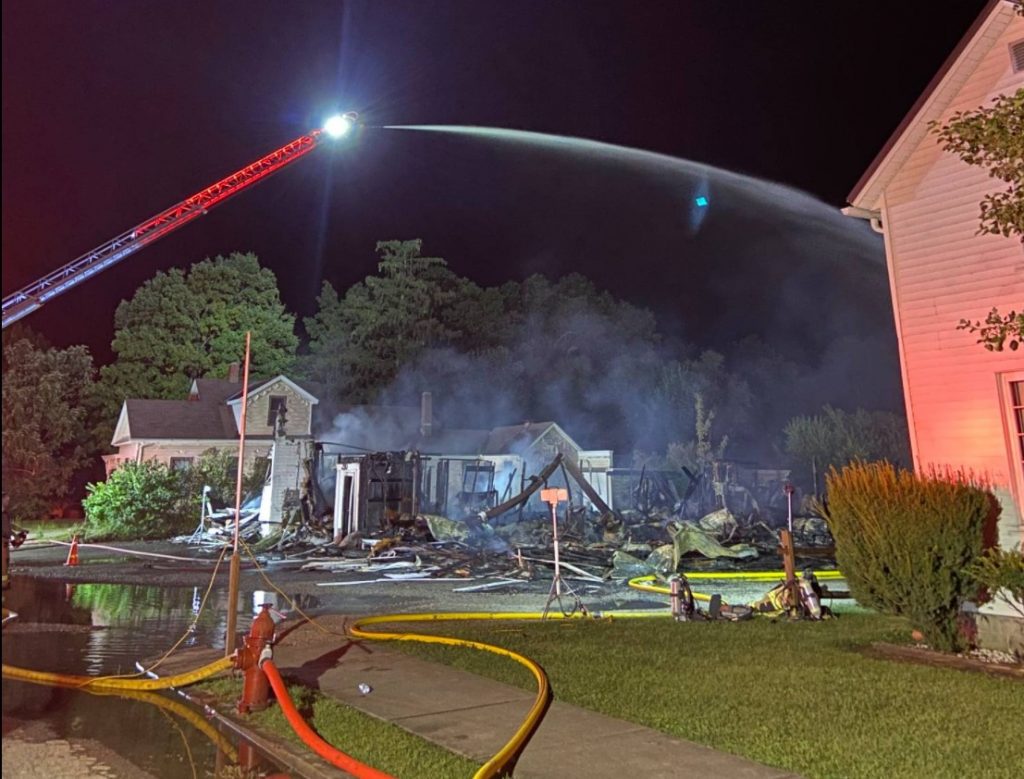 The location has been considered a total loss, Ohio State fire marshalls have been called to the scene to determine the cause of the fire.