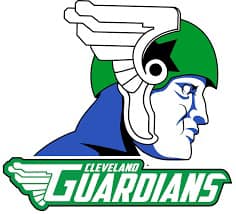 CLEVELAND – This Summer the Cleveland Indians renamed themselves to the Cleveland Guardians, but they did not realize that there's already a Cleveland Guardians in the city.
Cleveland Guardians Roller Derby is an established women's roller derby since 2011 and has been playing MRDA flat-track roller derby league since. The team also has a men's group and competes competitively both locally and around the US and Canada.
Now the Rollerderby team reported that they have filed a lawsuit against the former Indians team saying despite knowing the nonprofit name they decided to make the change.
The Derby said that they are now having issues making their own logo and name due to Copywrite infringement claims from t-shirt makers and logo makers.
To visit the original Cleveland Guardians click here: https://www.facebook.com/clevelandguardians