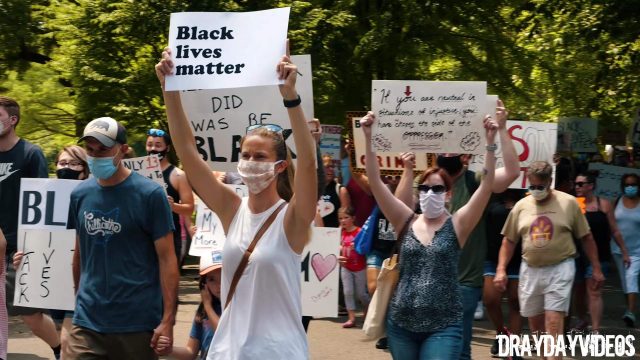 Black Lives Matter.
Those three words create powerful emotional responses in almost everyone who hears them; some in support and others in opposition. We've heard "All lives matter" or "Blue lives matter" in response, so before I go any further, I must point out that the Black Lives Matter movement is not advocating Black superiority or saying that all lives do not matter. In fact, the message of their movement and their slogan is that they don't feel as if their lives are treated as though they matter at all, therefore they are calling out that their lives do matter. The group does not claim that Black Lives Matter "More", they only claim that Black Lives Matter. As they say on https://blacklivesmatter.com/what-we-believe/ "We work vigorously for freedom and justice for Black people and, by extension, all people."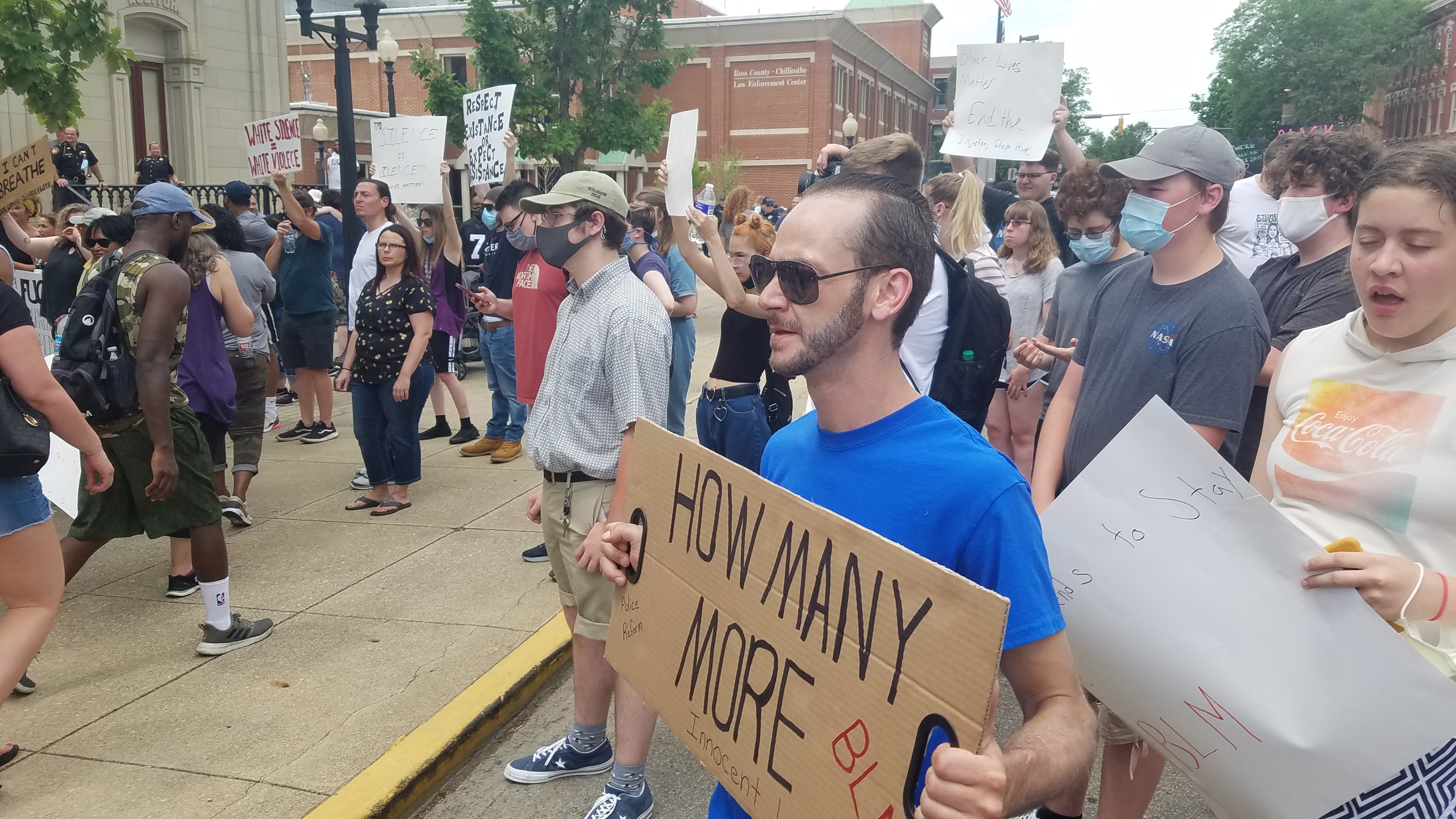 This past Sunday, I had the chance to attend the Chillicothe, Ohio Black Lives Matter March/Protest. Hundreds of peaceful protesters gathered, young and old, black and white, from all economic and political stances. They created signs of solidarity and in defense of equality, music was played (including a song written and performed by Chillicothe resident John Gray, watch the video here https://www.youtube.com/watch?v=s41WRbBsgzY), and speeches were made by the organizer (Devan MacLachlan, a 17-year old Unioto student), the Mayor (Luke Feeney) and the Police Chief.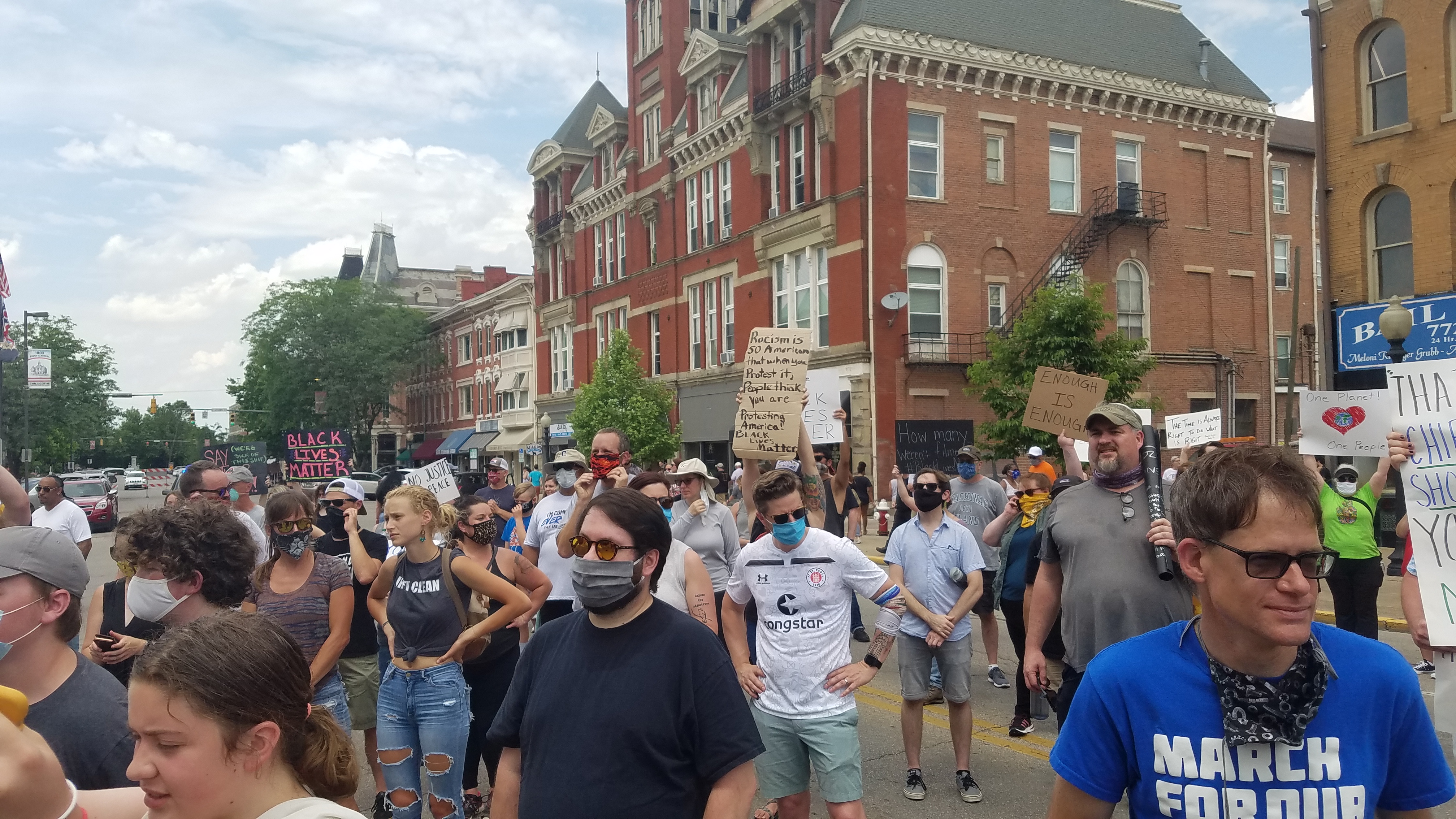 MacLachlan said in her remarks that after initially announcing the protest, she grew apprehensive due to the pushback she received. She decided that the pushback and negative response from the community for saying that Black Lives Matter was exactly the reason it was so important to hold the march.
The protest touched on two important topics, excessive police use of force/police brutality and systemic racism in America. Even with those uncomfortable and divisive issues on the agenda, the police and protesters marched side by side; once arriving at the Court House, they were even led in prayer together.
On the topic of 'police use of force', Mayor Luke Feeney said that he recently learned of a mayors pledge rolled out by former President Barack Obama through the My Brother's Keeper Alliance (a 4-step pledge Obama is asking all mayors to take regarding their local police use of force policies, more details can be found here https://www.obama.org/mayor-pledge/). When he asked the Police Chief if it was something they should consider, the response he received was that it was "never a bad time to review our policies". It seemed that protesters were ready to offer advice, one protestors sign had the website www.8cantwait.org where there are 8 things local leaders can implement right now which have been proven to reduce police violence by 72%.
On the topic of 'systemic racism' in America, both the Mayor and Police Chief condemned the actions of those who were involved in the murder of George Floyd and pronounced emphatically that "In Chillicothe Ohio, Black Lives Matter!"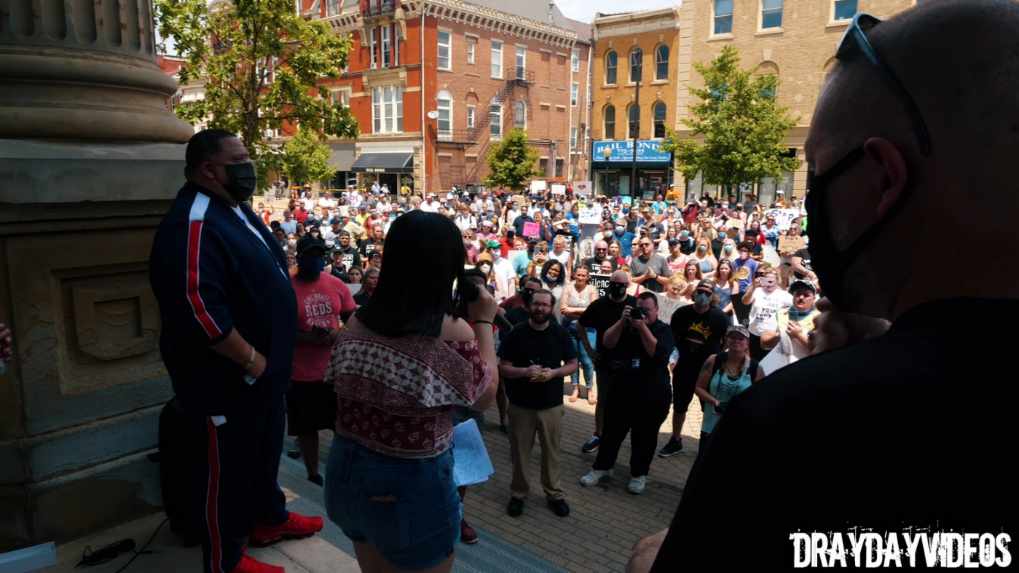 Before we left, we were reminded that every day we have work to do – all of us have work to do –  no matter our age, race, economic position or political persuasion, we all have work to do. We must speak up when we see racial injustices. We must learn about inherent biases (those things we think about someone's skin color, but don't say) and teach our loved ones and children that every human is their own unique person worthy of dignity and respect. We must actively foster relationships with those who do not look or think like us and we must speak against oppression. As a white man in a white community (over 95% white in Circleville) these words were refreshing to hear and an encouragement to take back to Circleville.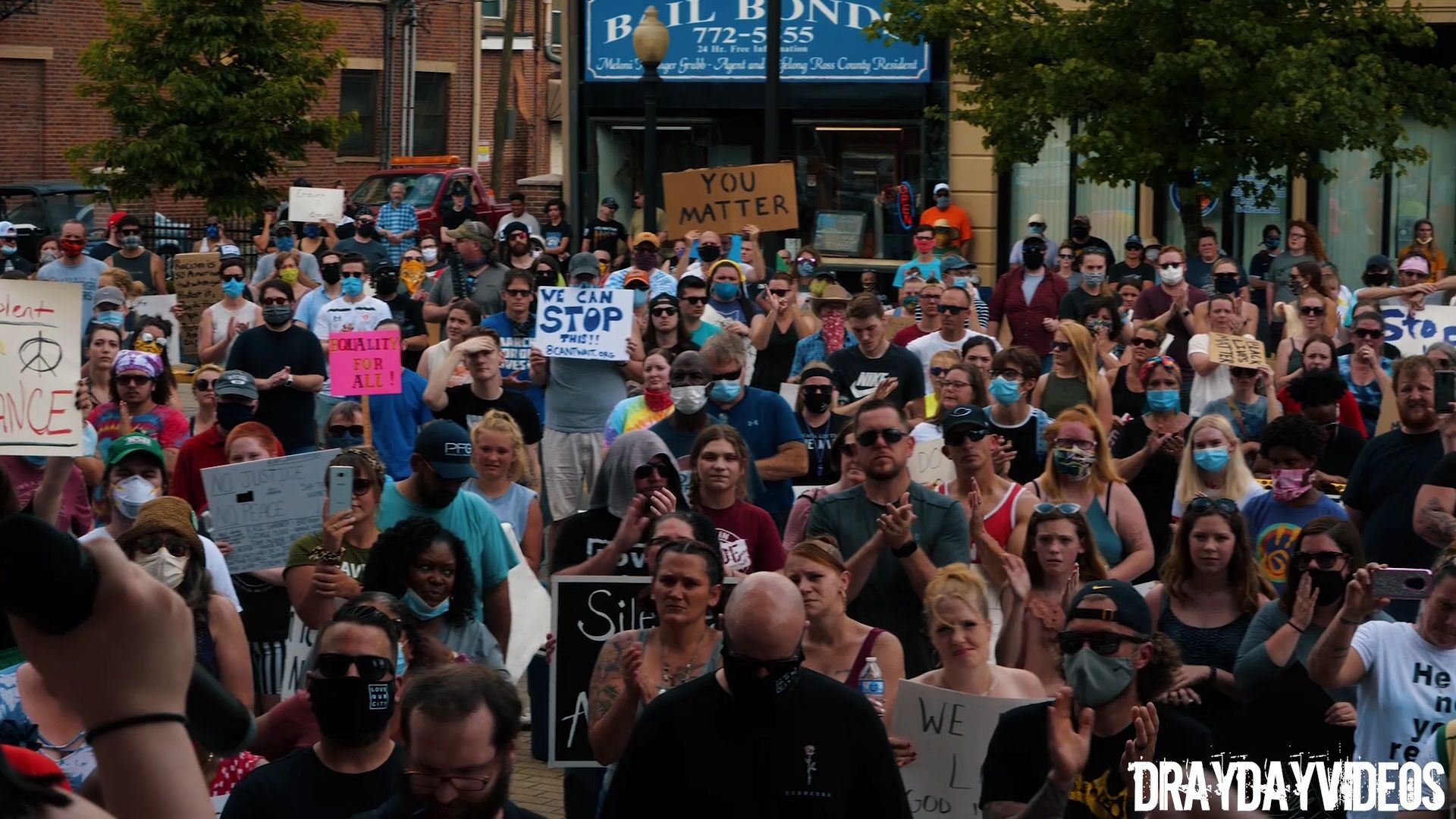 As I returned home, I asked myself how Circleville would respond to a Black Lives Matter march and had several different thoughts. Circleville is home to the Pumpkin Show and the Pickaway County Fair, where people from around the world are invited and warmly welcomed into our community regardless of race. I have lived, worked and/or ministered in Circleville for over 25 years and have great pride in this town, but I would be remiss if I didn't mention that I have also seen and heard things that sadden me. It is true that we don't have burning crosses or active KKK rallies, yet I know there are black members of our community who fear being out at night because of their skin color; and with the national headlines, might they also fear the police here could mistreat them, and are those fears justified? I know that we have Black Business Owners in our community, but I still wonder if the occassional racist graffiti that pops up around town has a lasting effect on the African American community or how it affects the children who see it while it goes unnoticed by their parents? I realize that the city has a rich heritage of civil rights, but it also has an unfortunate dark history as well, which leads me to wonder what I can do to help bridge the divide, take away those fears, build relationships, eliminate the hate and keep that strong and vibrant civil rights heritage going?
I saw a sign at the protest that shared the words of Desmond Tutu "If you are neutral in situations of injustice, you have chosen the side of the oppressor." Yeserday, Circleville Mayor Don McIlroy released a statement on the City of Circleville Facebook page that said "the City of Circleville recognizes that Black Lives Matter" and in doing so does not remain neutral in this situation of injustice the nation is in. I am encouraged and hopeful for my city. The mayor says they are asking for community engagement and input, reviewing stances and policies, thus giving opportunity for differing voices to be heard, and make appropriate changes or take further steps in preventing any type of racial injustice or police violence from ever happening in our town. I call on everyone, especially those in the minority groups of Circleville, to speak up and share your experiences and thoughts (good and bad) with the mayor as we work together to better our town.