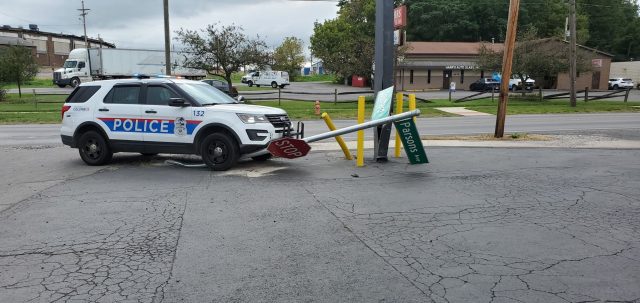 COLUMBUS – Columbus Police sent two officers to local hospitals after crashign while chasing a stolen vehicle this morning on Columbus's South side.
According to Columbus Police a pursuit of a stolen vehicle on Parsons avenue led several police cruisers to the intersection of Southard and Parsons where one cruiser accidentally hit a sign while in chase.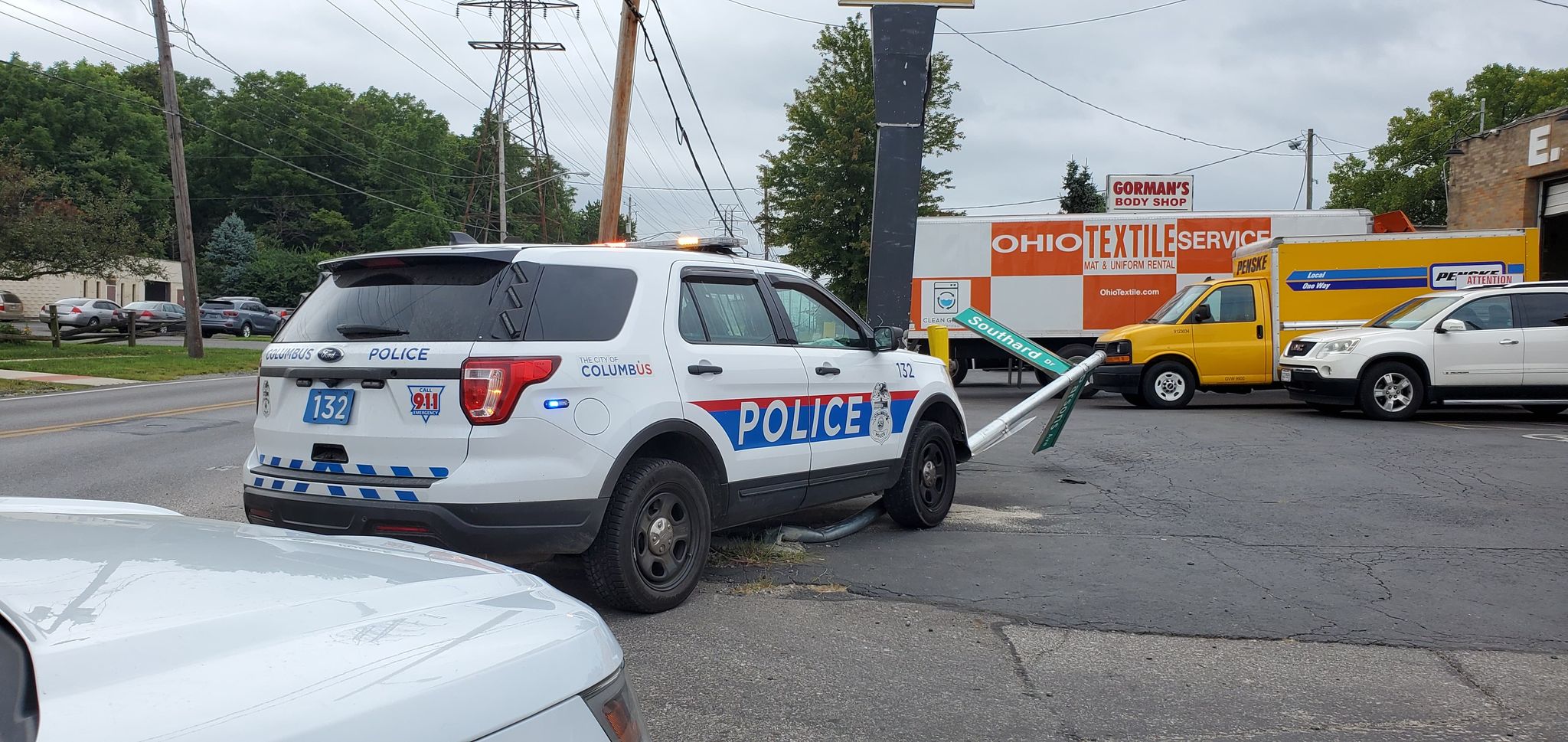 Other units were able to continue the chase and were able to stop the fleeing car and arrest the suspect.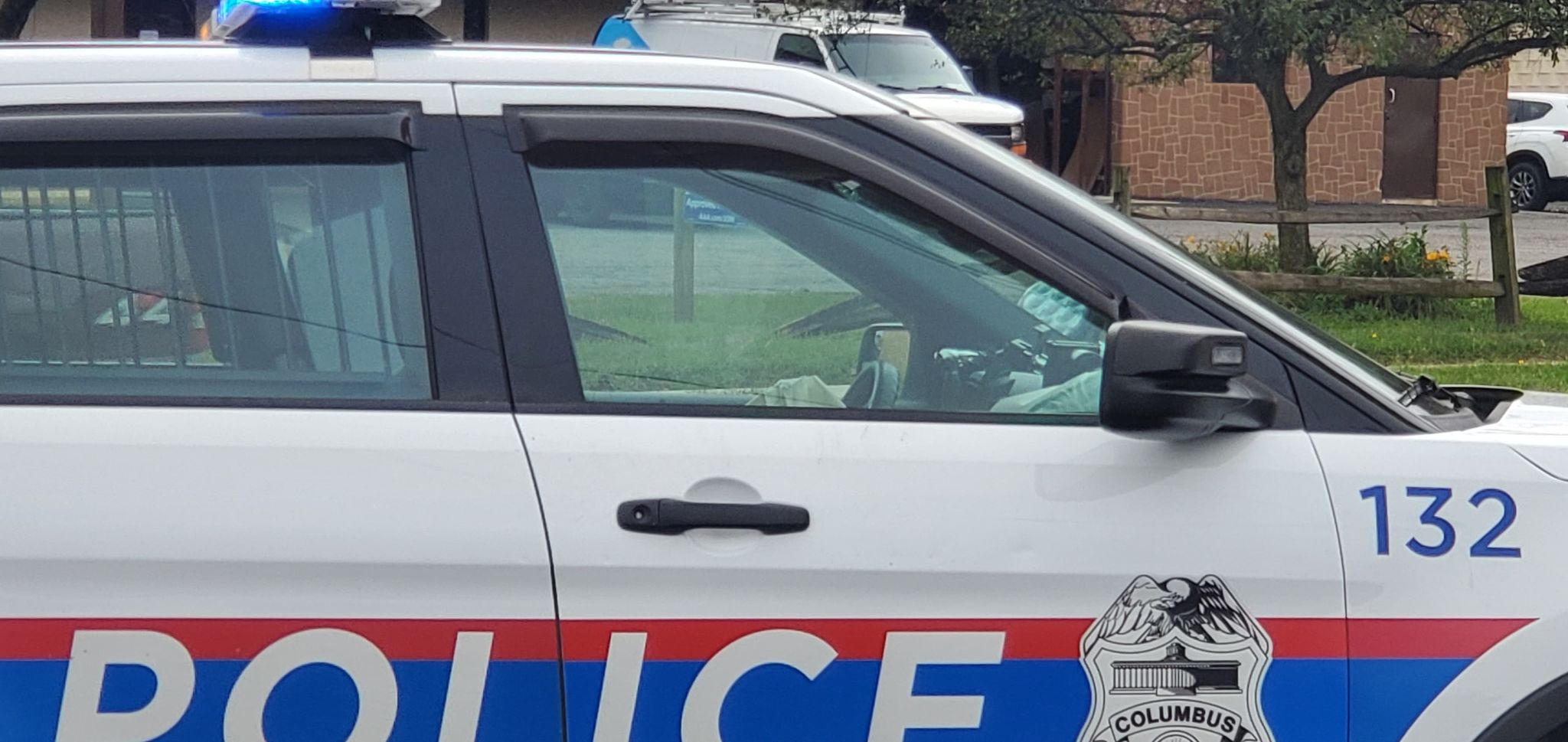 Two officers who were in the damaged unit were sent to grant with minor injuries, both airbags in the vehicle deployed. Both officers are expected to be ok.