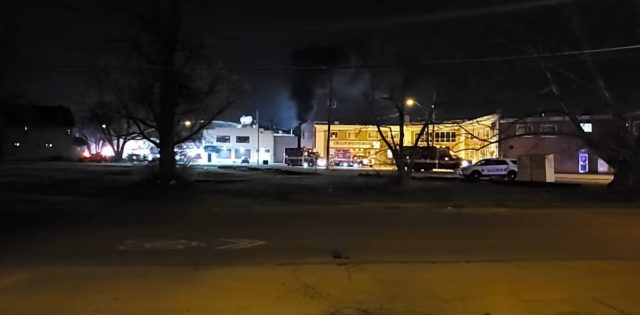 FRANKLIN – One person is missing, two are in critical after a paint plant explosion in Northeast Columbus.
The explosion happened around 12:05 am at the Yenkin-Majestic Paints plant on Leonard Avenue.
The company was in full operation when the explosion happened, and most employees were able to escape the situation on their own. Two people were entrapped and had to be saved by emergency crews, who were sent to local hospital in critical condition.
Fire crews continue to search for the missing man, but damage done by the explosion and fire make it difficult to search.
Because it is a paint chemical plant, Haz mat has been called to the scene along with EPA. The businesses around the company will most likely shut down for today, the area will also be unpassable due to possible chemical issues.
A video of the fire was captured by Kyle Sciotopost reporter here: https://fb.watch/4KMoJ22lXR/