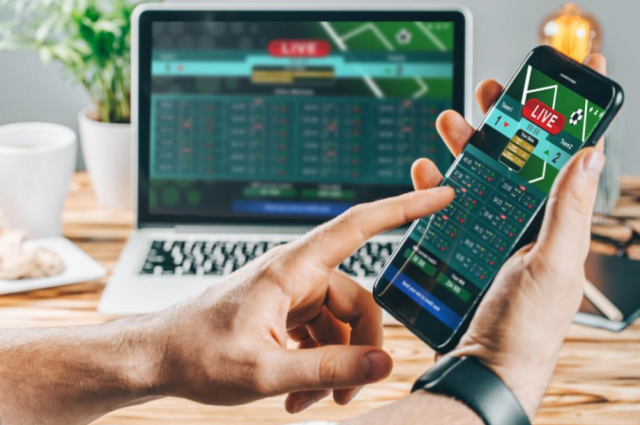 Sports betting is a topic that seems to be on the agenda in practically every state where it has not already been introduced. Ohio is no exception to that, and on May 6, the State Senate introduced a bill that would grant up to 40 sports betting licenses to casinos, racinos and other appropriate facilities such as sports bars.
The bill would also pave the way to granting additional licenses to pro sports teams within the state. It's a move that has seen the proposed legislation win some influential support in the shape of a nine-member coalition comprising eight Ohio sports teams plus the Memorial Golf Tournament from Dublin, Ireland.
Bowing to the inevitable
All but one of Ohio's neighboring states have already legalized sports betting in some form. This means that it's a relatively simple matter for Ohioans to place a bet if they really want to do so, either by crossing a state line or by betting through a proxy in somewhere like Pennsylvania. As Governor Mike DeWine put it earlier this year, sports gaming has, to all intents and purposes, already arrived in Ohio. It's just a case that Ohio is not regulating it or deriving any tax dollars from it.
If the new gaming bill is passed into law, it will address that once and for all. Each license will cost $1 million and will be valid for three years. Sports betting will then be assessed at a 10 percent tax rate. Lawmakers are, however, being urged to let only the most experienced sportsbook operators provide sportsbooks for both retail and mobile in order to ensure completely legal and safe gaming. With this in mind, the proposal is to issue 20 licenses to established casino / racino operators and 20 more to other appropriate land-based businesses, of which sports bars are cited as an example.
What about the sports teams?
It is, however, the involvement of and backing provided by Ohio's pro sports teams that is raising a few eyebrows. After all, those of us who are of a certain age will remember what happened when Pete Rose, the legendary switch-hitter who played for the Reds for more than 20 years and who managed them for five, got too close to sports betting. It was one of Major League Baseball's most notorious scandals, not to mention a devastating fall from grace for one of the state's true sporting legends. Wouldn't allowing pro teams to run sports books just be inviting more such incidents?
The teams supporting the bill say it would not, and point to the numerous examples across the globe of teams that are actively connected with sports betting. Perhaps the most obvious example is Stoke City. The English soccer team was one of the 12 founding members of the English football league in 1888 and since 2006, it has been wholly owned by the Bet365 sports betting company.
Integrity is assured by having appropriate segregation of duties and reporting lines between the management of the team and the operation of the sportsbook. Ohio's teams propose taking things a step further by entering into sublicensing agreements such that the sports betting is completely outsourced to a third party vendor.
Watching the money roll in
Sports betting is commonplace in the world of 2021. Putting a few dollars down on the Reds, or indeed the Browns when the new NFL season rolls around, is seen as part of the fun, providing a way for fans to feel more personally involved in the action on the field of play. After all, it means that when their team wins, they have a personal reward as an extra reason to celebrate.
But it would be disingenuous to think that the new bill is getting the serious consideration that it is purely because it would bring entertainment and happiness to Ohio sports enthusiasts. We need to revisit Governor DeWine's words from earlier, that sports betting is already happening, but without any state regulation.
Since legalization, Pennsylvania has generated more than $140 million in tax revenue. Indiana has generated about $25 million. Those are the sorts of numbers that would be hard to ignore at any time. But right now, in the wake of everything else that has happened in recent months, states are faced with major budget deficits. Put simply, the conditions have never been more propitious for taking the plunge and joining the dozens of other states that have already embraced regulated sports betting.