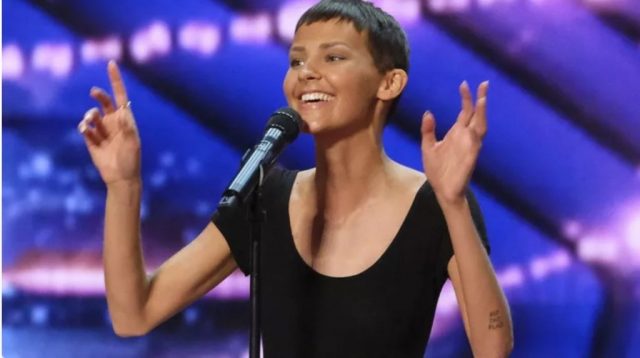 OHIO – Nightbirde has reappeared on Americans Got Talent again, in Simons's number one golden buzzer.
One of Ohio's own stole the hearts of the US when she bravely appeared on, "Americas got Talent" and revealed that she was actively fighting cancer.
Nashport OH singer Marczewski had to withdraw from the NBC competition show midway through the 16th season in August, revealing that her health had "taken a turn for the worse" since her audition.
The audition that captivated audiences and won her the golden buzzer was a self-written song, "I'm Ok." that defined her fight with cancer.
In her obituary after passing away in February, the singer's family wrote that Jane Kristen Marczewski, age 31, also known as Nightbirde was always heavy in Christian faith.
Before she became Nightbirde, she dedicated her high school years volunteering with the youth ministry at Cornerstone Church in Licking County OH. She also spent many nights and weekends leading worship at Christian events throughout Ohio. It was during this time that she cultivated her love for music and ministry.
Tonight on the show AGT made a golden buzzer countdown to the best and Nightbirde was number one, Simon who talked about it had to take some time after shedding tears in memory of the singer. Simon mentioned her incredible strength and bravery in the last year of her life.
You can watch it below